Webcam modeling is advertised as an industry where you can earn big bucks from day one, but if you've been here for a while, you know that that's not true. The camming industry is a cut-throat business where you have to work smart in order to succeed.
So how can you beat the competition? The difference between models who spend many hours online but at the end of the day don't have much to show for it and models who only spend a few hours online and still manage to fill their pockets lays in the way they use social media.
Models who make good use of social media are able to attract more clients, and therefore they earn more money.
In this article, we're going to talk about social media platforms that cam models can use and how to keep in touch with fans and followers and promote services.
What social media platform should I choose?
First of all, you should keep in mind that not all social media platforms are adult-friendly. That doesn't mean you can't still use them for marketing purposes, it just means that you have to be careful with the content you share.
Adult-friendly social media platforms:
Twitter

Twitter is the only social media platform from the "Big Three" (Big Three = Facebook + Twitter + Instagram) that is adult-friendly, but you have to indicate that your profile is NSFW (Not Safe For Work) from the account settings; otherwise, you will get banned. And even so, there are still types of content that are against their Terms Of Service (for example, you can't use explicit content for your profile and header images).
To mark your profile as NSFW, you have to:
Log into your Twitter account

Click your

profile icon

in the top right navigation bar

Select

Settings and privacy

from the drop-down menu

Go to your Privacy and safety settings

Look for the

Tweet media

section and check the box next to

Mark media you Tweet as containing material that may be sensitive

.
Your number one priority when using Twitter (or any other social media platform, actually) is to be constant and to always remember your account can be banned (or shadow banned, we'll get back to that in a sec). Once your account gets banned you can't EVER get it back, which means you'll lose all your followers, so you'll have to start all over again.
A shadow ban, on the other hand, is a bit trickier, because you can't really tell whether you've been shadow banned or not. What happens is that, if you usually use lots of hashtags in your posts, post the same thing many times in a row, or use tools that automatically post on your profile to spam your audience, Twitter will mark your account as a spammy one and your tweets will show less and less in your followers' feeds.
About 15 (different) tweets a day and using hashtags in moderation will probably bring you the best results, but, of course, you should experiment and find the best formula that works for you.
Here's an example of a successful Twitter profile from @TillyKush: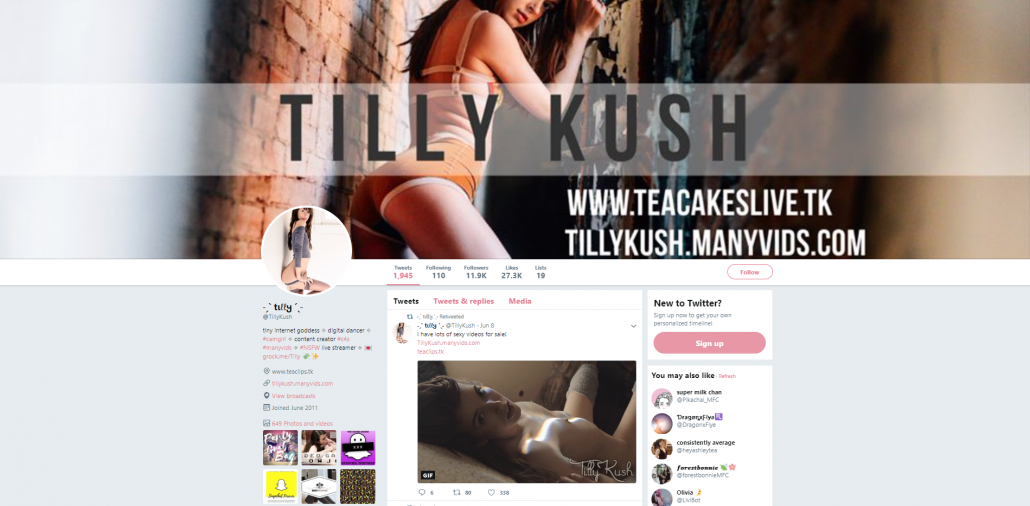 Once you have a little bit of following, besides pictures and videos you can also start promoting your cam shows. This is also the time when you should be analyzing your followers and come up with an ideal customer profile.
How to do that?
Look at your followers' profiles and try to find similarities: are they young or old? Where are they from? What are they doing for a living? Once you know who your followers are, you can find more people like them. You can start by going to their followers list and follow everyone who fits your ideal customer profile. What will happen then is they will get a notification and, if they are interested, they will follow you back (keep in mind that you should periodically unfollow anyone who doesn't follow you back). And that's how you grow your Twitter community!
Some other tips to keep in mind are:
always use high-quality photos for your profile image and profile banner (but remember, no explicit content!)

you can also live stream using Periscope (but you have to keep it clean, or your account might get banned)

use links in your bio (for example, you can put your SkyPrivate profile link in your bio so your followers can schedule a live show with you)

get as many retweets as you can to grow your visibility outside your fanbase and attract more followers (we would love to retweet your tweets if you @mention us!)

don't avoid following other models either: you may think of them as competition, but if they have a big following base, you could also benefit from some exposure.
Sharesome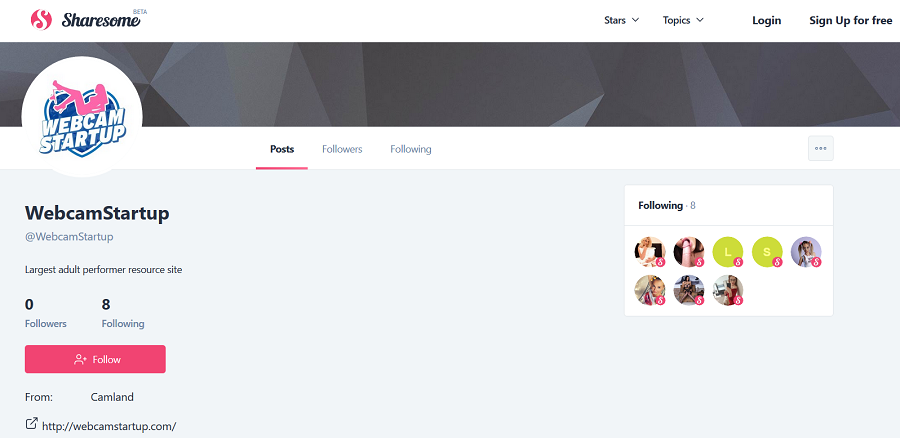 Sharesome is an adult-friendly social network that is geared towards cam models. Since it was specifically designed for the adult industry, you don't have to worry about your account ever getting banned so you can post sexually explicit content.
Sharesome is similar to Twitter, which means it features a profile page with a custom profile photo, a newsfeed, user bio and possibility to link your website (or other profiles, like your SkyPrivate one). The profile page can be viewed by people who aren't logged in, but it won't display any newsfeed items (non-members will not be able to see your content).
The platform also features flame tokens. "Flame Tokens" is the currency system on Sharesome and it's used to promote posts and get more traffic. Models can buy flame tokens (and fans can also use tokens to tip models) which can be used for promotion on the platform. The flame tokens cannot be cashed-out, they have to be spent on the site.
Snapchat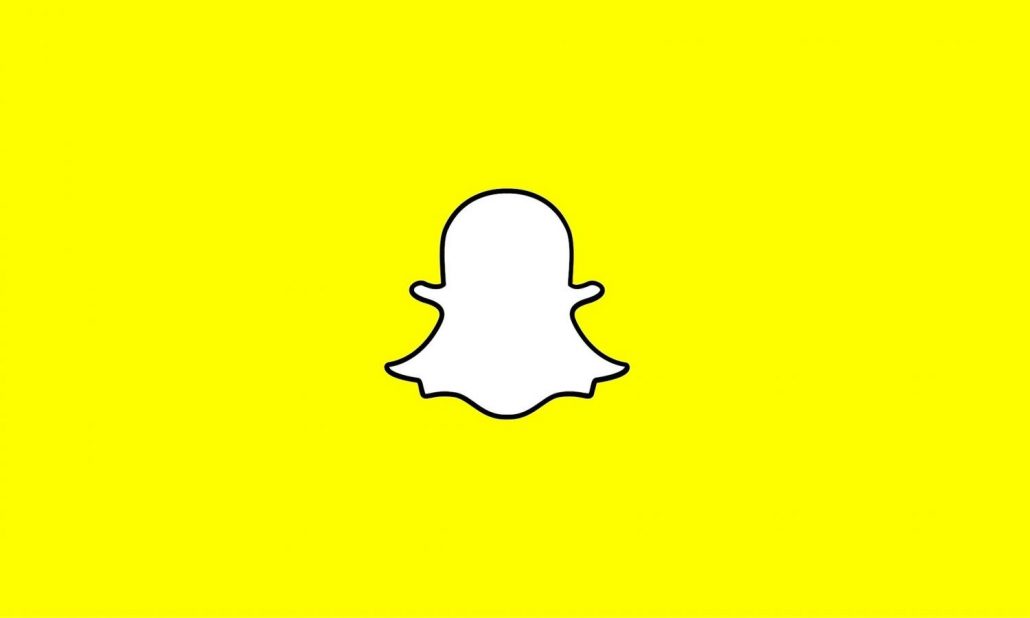 Snapchat is a free picture and video messaging app. Users can take photos or record videos and then add filters, text, or sketch overlays and send them to selected friends.
Unlike with other similar apps, users can set how long their friends can view their Snaps (which range from 1 to 10 seconds after which the Snap is deleted and cannot be viewed again). Snaps can be sent via private messages or posted on "My Story" (Snaps posted on "My Story" last for 24 hours and anyone in your friends list can view them).
Camgirls use Snapchat in a variety of different ways. Some post many photos and videos every day, while others only add things to their Story. Some only send occasional Snaps. Whatever your strategy is, make sure your followers know what to expect from you.
As for payment, typically, cam girls accept payment for users to have access to their Snapchat through their cam site. Many cam girls sell Snapchat at a monthly rate and/or a forever rate. However, it's important to note that it is against Snapchat's rules for the app to be used as a service for adults, so you should make sure you are discrete.
Non-adult social media platforms:
Facebook

Facebook is the world's largest social media platform and one of the most trafficked websites in the world. Buuuuut… it's not adult-friendly. That doesn't mean that you can't still use it to promote your services, though…!
Besides the fact that you have to be VERY, VERY careful with what you post on Facebook, so you don't get banned, there's one more big concern that usually makes cam models want to avoid this platform altogether: Facebook is really good at suggesting friends. So good, that it has suggested adult personas to real-life friends before. So if you still want to use Facebook for marketing, you should be extra careful with what information you share if you don't want your friends & family to find your profile.
Some security suggestions to keep in mind: NEVER log into Facebook apps using your model profile on your personal phone (use a "camming phone" if you really want to), don't use your personal account to create pages, and don't specify personal information (use fake data).
And now let's get to the juicy part: how do you grow your Facebook community?
First, you should know you have two options: using your user account and creating a page. Profiles have greater privacy risks as your profiles might be suggested as friends and appear in other people's friend lists. Besides that, it also presents a privacy concern for your fans and followers: they might not wish your account appearing in their friends list, or they might not want to appear in your friends list. However, there are lots of tweaks you can do to avoid these privacy concerns.
Pages, on the other hand, require a lot less maintenance, but they have a harder time ranking. On the bright side, they come with analytics so you can easily extract more details about your clients when you try to create your ideal customer profile.
Whichever option you choose here is what you need to do:
remember to engage with your fans by replying to their comments and messages

have a posting schedule in place (ideally, you should post when most of your followers are active, whether that mean during weekdays or the weekend, in the morning or at night)

have a variety of posts: pictures, videos, links, questions, etc. (but remember, no explicit content!)

promote your page or add more "friends"

join webcamming groups (or start your own group) where you can promote yourself (but don't post links to adult sites; you can send those links via private messages) as well as interact with your fans

hold contests.
Now, keep in mind that Facebook is very, very good at identifying adult content, and people on Facebook are very eager to report accounts. Some of the things you can do to not get your account banned are:
post photos that are just somehow sexy: boobs, ass, lips zoom-in to these details to make your audience tickle, but don't use explicit content

if you have organic reach, which means that people see your posts without paying Facebook ads for that, that's awesome. You can even insert some links in your posts to send people on your website or on the platforms where you perform live shows: for example, you can direct them on your profile on SkyPrivate to watch you live or schedule a show with your

if you are running Facebook ads, if you don't want your account banned, avoid using links that direct people on an adult website. This will not only make Facebook stop your ads from running, but you can also get your ad account banned. On the other hand, you can promote sexy photos of you and tell people to read your bio if they want to reach you.

make sure your language is not too explicit: Facebook is more like a channel for teasing people. They will get to feel the whole you on SkyPrivate, for example.
Instagram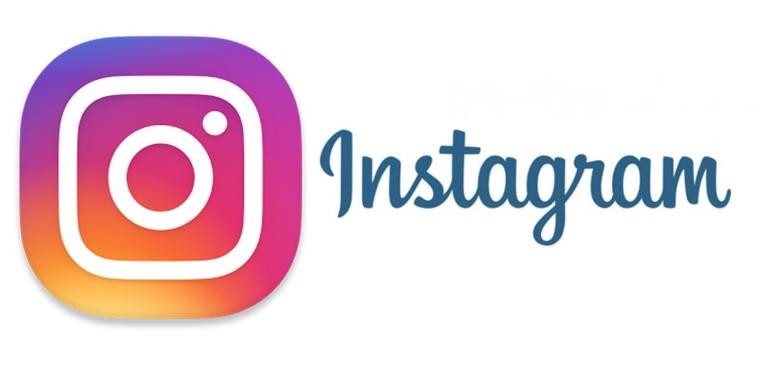 Instagram is a popular photo/video mobile app for mainstream use. Because Instagram isn't adult-friendly (even partial nudity is against their Terms of Service!), there are some challenges to promoting through the platform, and even if you keep your profile clean, there's still a chance you will get banned because of the nature of your work. But all is not lost!
Using Instagram is somewhat similar to using Twitter because the only way you can grow your fan base is by directing traffic to your profile via hashtags (but be careful with the hashtags you use as you might get discovered and banned) and by following other users.
On Instagram, you can either post on your feed or in Stories (which are only available for 24 hours). Alternatively, you can also live stream (which will also show in your Stories).
Instagram doesn't make it easier for users to redirect traffic to other websites, but you can either watermark your pictures, so your fans know where to find you, or add your profile link to your bio (on Instagram, your bio is the only place where you can add a link).
Tips and tricks for Instagram
when you are first starting out, you should post 4 to 7 time per day, every.single.day. As for the actual content, since you have to keep everything clean, you can alternate between pictures/videos of your everyday life (shopping, eating, exercising, getting ready for work, etc.) and more provocative posts (but keep it classy and non-nude).

search for hashtags that are very popular, and use them in your posts.

follow people that match your interests, and then unfollow those who aren't active or don't follow you back. Bear in mind that you shouldn't do this too often, or follow too many accounts/day. A follow-unfollow strategy of 100 accounts per day should be fine.

invite people to engage with your posts: ask them to share their thoughts, to comment, for double-tap to like your post or even to DM you (direct message you) if you think you can handle it.

make your Instagram stories sexy (but no nudes!) and be constant here: for example, if you post each morning and people get used to this, they will constantly get back to you, and even Instagram will show your posts more often to those people because they showed interest in you.
In need of inspiration? You can check out scantilykitten's profile and see how it's done.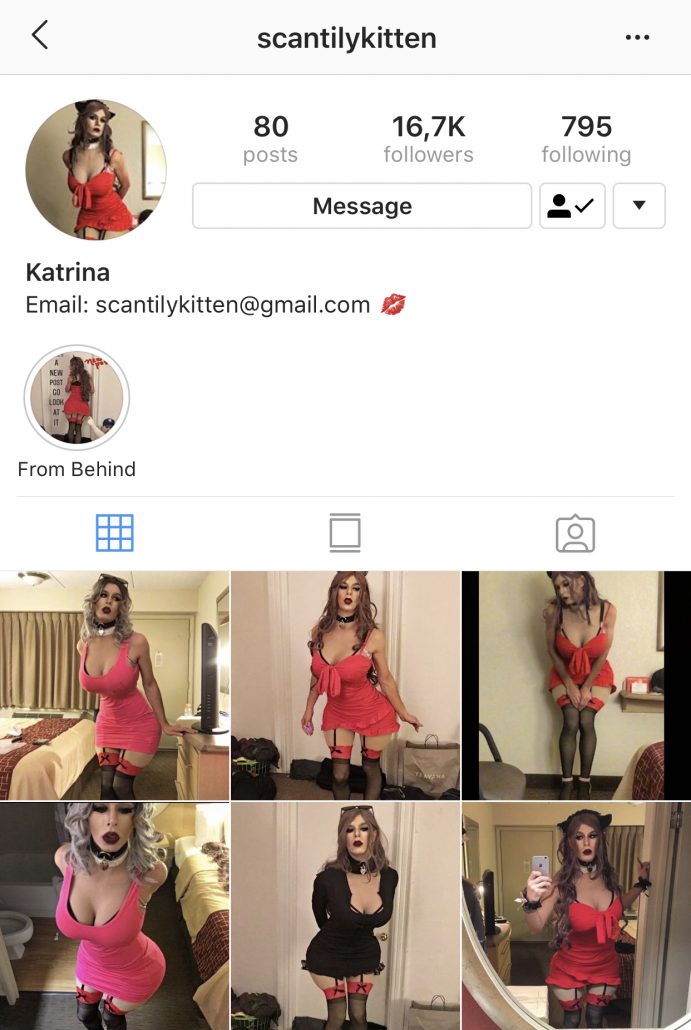 WhatsApp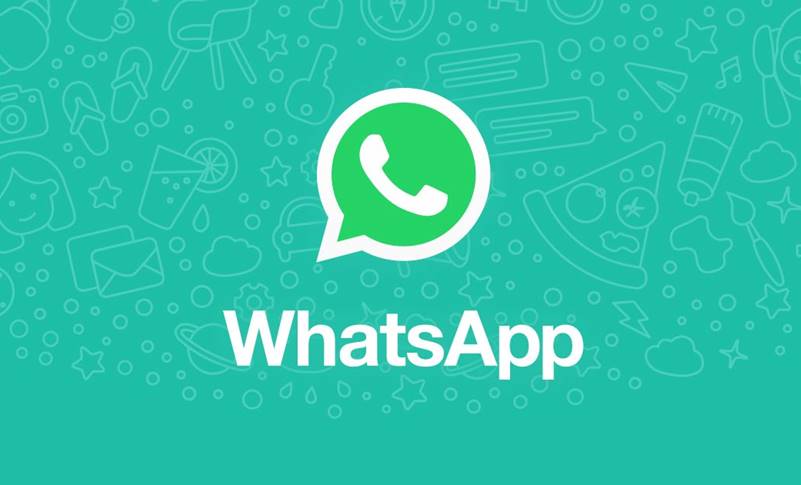 Camming is actually not the only way cam girls can make money – alternatively, they can also use sexting as a way to increase their income. And the best part is that you don't even need to be near your laptop – you can sext on the go, even when you are grocery shopping!
Wanna give it a try? Then check out ourlittlesecret.co and find out how you can use WhatsApp to connect with your fans and get paid for your texts and images.
How other models do it
Hopefully, by now you have a clearer image of the options available to you so you can choose the platform that suits you best (or just use all of them, why not?). But getting started is not always easy, especially since there are so many restrictions. So looking at how other cam models use social media platforms to promote their services is really helpful.
We recommend you check out:
So, what do you say? Ready to use social media to promote your live cam shows?
Got any other tips you would like to share with us? Leave them in the comments below! We would love to hear how YOU grow your fan base on social media! And stay tuned for our next blog post!
Until next time, may you only get whales!  
https://blog.skyprivate.com/wp-content/uploads/2018/10/facebook-twitter-instagram-png-3.png
576
1080
Gabriela Tailor
http://blog.skyprivate.com/wp-content/uploads/2017/03/skyprivate-pay-per-minute-for-skype-and-phone-4.png
Gabriela Tailor
2018-10-25 10:25:47
2018-10-25 10:26:04
Social Media for Cam Models: How to grow & monetize your online community