He's been one of your regulars for so long that your weekly Skype sessions used to be as predictable as… the sun rising.
"Used to be", that's right. Since for some time now he's been calling you less and less often. And your 1-on-1's have become shorter and less… intense.
Where did it all go?
For you two used to bond just perfectly. It was clear that there was more to your relationship than… boobies and dirty talk.
And, most importantly: how can you get that spark back?
We're here to help! Here are 7 simple ways that you can… rekindle the fire between you and him.
1. Pause Your Lovense for More… Chit Chatting
"…of the models I've stopped watching, reasons are… changing in format from social interaction to Lovense focused masturbation show. I still prefer the social aspect. Discussions, joking around, teasing."
Now's the right time to be honest with yourself: evaluate your performance and run an audit of all the aspects you could improve.
Like, for instance, no longer trading those long chats you used to have for… masturbation marathons. Maybe it's because of those long, fun talks that he's become one of your regulars in the first place.
Could you have become obsessed with putting on the hottest Lovense shows for him that you've started to care less about the fun you two had just… talking?
OK, you wanted to spice up your Skype meetings. But, is there a chance that you might have gone a little bit… overboard with that?
Could you have started to focus more on your steamy performance and less on the… man in the audience?
"Watching a woman play with her lovense can be fun, but it's the same thing every time and simply put – that's boring and repetitive." (source: ambercutie.com/)
Engage him in longer talks for a change and… see how it goes.
2. Get Creative: Experiment New Things on Your One-on-Ones
Have you been camming from your boudoir-like bedroom since… forever?
Maybe it's time to change the setting. How about a… cabin in the mountains for a change?
Book a room over one weekend and invite your regular member to join you there… virtually. It'd be like your escapade. A retreat for two, far from the mad world.
And this is just an example. There are so many ways that you could surprise him with: just think outside the box.
Outside the pattern you've been following when putting together your Skype shows.
Go for a… bubble bath show instead of the same ol' same ol' self-teasing in your king-size bed. Or for a show somewhere… outdoors.
Speaking of which…
3. Put That Special Show He's Been Craving for So Long
Maybe he's been asking you if you could… bring another model to your Skype 1-on-1s. Or if you could play a specific role that was not initially listed in your menu.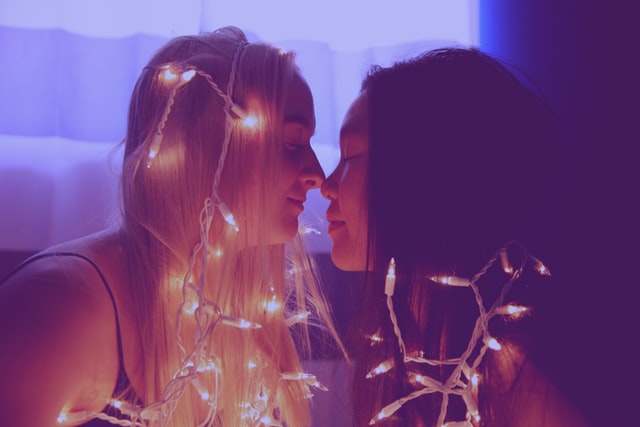 Or did he ask you, at some point in the past, if you could make one of his most secret fantasies come true but… you weren't ready for it yet?
How about now?
4. Surprise Him with a Special Event Show
And you could go beyond the quite predictable birthday shows (although that's something that never gets old😉).
Look for other special days, like the… National 69 Day, for instance (just a random example).
On this day, you could treat him with a Skype show starring you and… one of your cam girl BBFs.
Or maybe you're thinking about surprising him with a thematic show on Star Wars Day (if you know for a fact that he is, indeed, a Star Wars fan).
Just get creative, dust your current show, and take the monotony out of the picture.
5. Stop Taking Yourself too Seriously: Funny Wins Every Time
Here's a possible scenario:
That regular member you're trying to (re)seduce has, at some point, started to grow a bit… bored with the "sophisticated seductress" role you've been playing since you two started to meet on Skype. And you missed that… moment.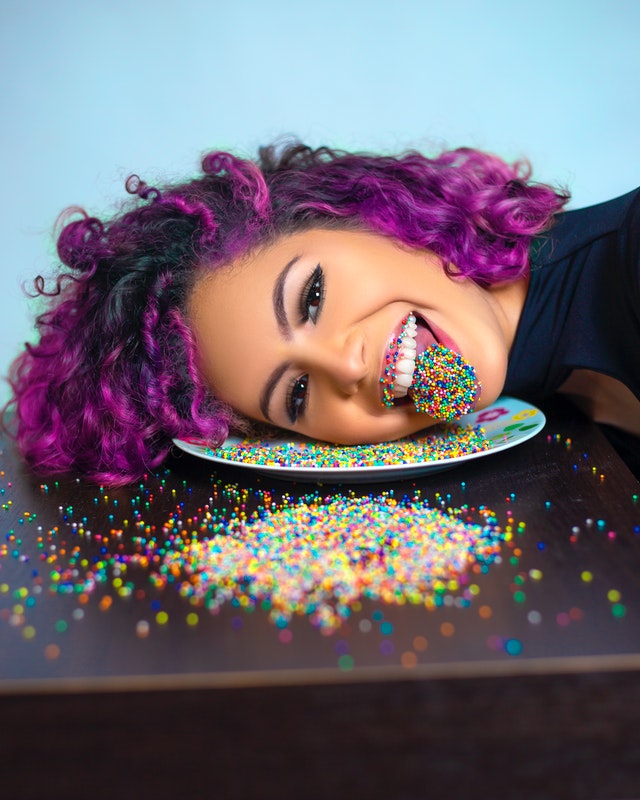 He might be looking for a fun and bubbly sexy babe, to cheer him up instead, at this point in his life.
So, just step out of your role of an all-too-serious, too cool, too… badass femme fatale and loosen up. A bubbly girl next door, that's fun to hang out with, that's what he might need right now.
Just add a joke or two (dirty or not) to your "repertoire" for a change and… see how it goes.
6. Don't Become Too Familiar
"Say… what? I shouldn't be too familiar if I want to rebond with a regular?" you might ask yourself.
Just like in a long-term relationship, you don't even notice when you start to… let yourself go. In this case, to lower your standards of quality for your shows and stop putting in the same effort as in the beginning.
And it shows. He sees it and he senses it.
"… start to be TOO FAMILIAR. think it's ok to do less or waste more time in a show because, 'we're cool right?"
In other words:
Stick to your work ethic (the biggest mistake you could make is to become a schedule flake). Always give your best effort, even if it's your… 57th session with him.
For there's nothing that puts out the "flame" quicker than the feeling that… you're no longer worth the effort.
7. Spoil Him With Custom Content
Did he say anything about a deep fantasy he's always had?
Now, if you want to really blow him away (and bring that spark back), you could surprise him with a custom video instead of a live session.
You can always use "tips" as a payment method for custom videos.
This way, he can watch it over and over again, and feel like the directory of his own steamy hot video. One starring his favorite model playing precisely that secret fantasy he's been having for such a long time.
The END!
What do you say now: which of these pieces of advice do you plan to test first?
Let us know in the comments!
Photos by Victor Gomes, Sharon McCutcheon, and Cleyton Ewerton.

https://blog.skyprivate.com/wp-content/uploads/2021/04/how-to-get-spark-back.jpg
852
1280
Diane
http://blog.skyprivate.com/wp-content/uploads/2017/03/skyprivate-pay-per-minute-for-skype-and-phone-4.png
Diane
2021-04-27 10:45:55
2021-04-27 17:05:21
How to Get the Spark Back to a Relationship with One of Your Regulars: 7 Tips