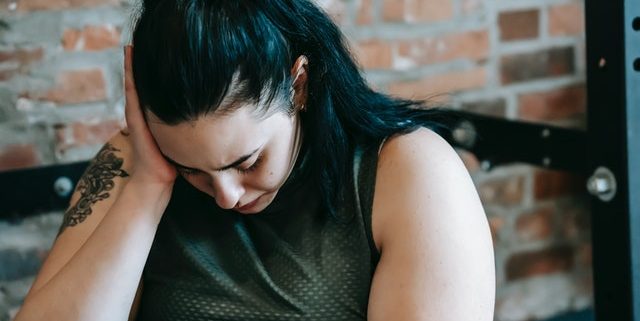 "Waste of time."
You've just seen this review on your profile page. And in a few minutes:
How do you cope with this bad review?
"But whenever I receive a complaint, an unreasonable customer, or a negative review, it sticks with me for the entire day and ruining my mood."
What can you do to get over it fast? For you:
want to make the best first impression in your 1-on-1 with that new member
don't want this to jeopardize your relationship with that loyal member you're about to go live with
Here's an "emergency kit" to grab when needed: 7 tips for dealing with a bad review like a pro'.
Tip #1: Focus on Your Next Call
In other words, be the best you can be and do the best you can do in every call.
Bring back your focus and keep focused on each member.
It's what makes the difference between good and professional cam models.
"Focus on doing your best, and you will go so much further than worrying about every bad reviewer's experience."
But being friendly and caring after you've just read "Not for me. Not as I expected." on your profile is so damn hard, right?
No one said it would be easy.
And here's a basic, yet effective exercise you can try in a case like this:
Put yourself into the shoes of the next member calling you.
You've had the worst day at the office and you can't wait to relax and unwind in a 1-on-1 on Skype with a gorgeous model.
You long for this session like you'd long for a nice warm bath to soothe your nerves.
And what do you get instead? A grumpy, bored or very suspicious-looking date being very… cold and impersonal.
Was it your fault that the previous member was an as*&hole? Nope.
Just try this little empathy exercise before every call and see how it works.
Tip #2: Treat It Like a Business
And remember that you are a public person:
"A Model is a public person. Any public person receives good or bad comments. If you have these hooks, where other people's insults will touch you, you will feel hurt and it will affect you." (Katia Tiuni)
Now, as a business owner and wannabe professional in this niche, you can't afford to let your emotions dictate your state of mind in your Skype sessions.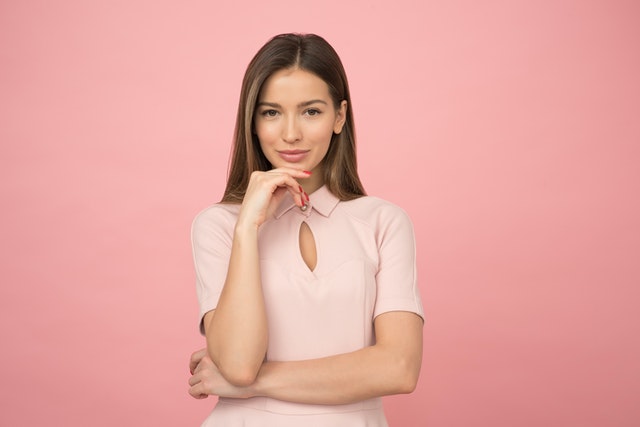 You can't afford to show an "open-book" face to your members: you need to learn to separate your emotional self from your professional self.
Especially since camming means interactions with other people. People with emotions of their own.
"You need to work on your self-esteem and then other people's opinion doesn't matter."
Tip #3: Focus on All The Great Reviews You've Got
Work that positivity muscle with some "good review weights".
"Then again, I have tons of good feedback and rating already, how much damage can one complaint do?"
Go through all your 5-star reviews that other members wrote down for you and lift your spirits before the next call. Seed your happy thoughts and nourish your self-esteem.
And what's more concrete than some great real reviews from real members?
Tip #4: Remember the Context
"How is it possible that a person who only stayed FOR LESS THAN 2 MINUTES can really rate what I do on my show?"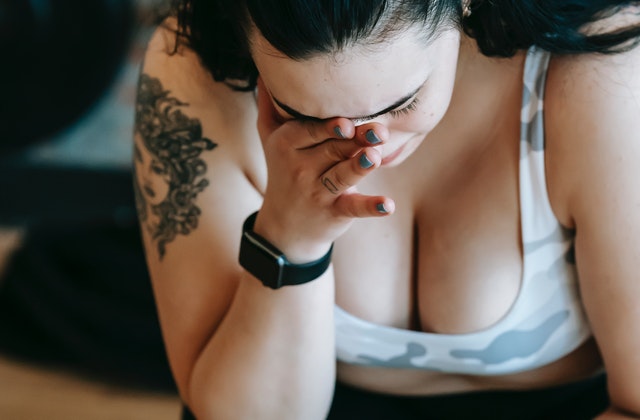 What was the context in which this review was written?
After a 1-minute call?
After a technical glitch?
After you've refused to accept his abusive behavior, to comply with an off-the-menu request?
"If a crazy bitch demands steak in an ice cream shop, the worker's job is to say no and move along to customers that actually want to purchase ice cream."
In such cases, the context itself should be enough to reassure you that "no, it's not you."
It's not your performance or your skills (those clearly listed in the "menu" on your profile) that the member reviewed. So, why should you stress over it and allow it to put your mood off?
Not worth it. Spare your energy, it's much too valuable.
Tip #5: Think of The Nice Members on SkyPrivate
So, you've got one bad review from one member. But what about the other SkyPrivate members?
Those who've taken the time to write some good reviews for you after your Skype sessions.
Those who've become your regulars. And those nice ones yet to meet…
"I should just take it easier…being friendly and enjoy what comes back….plenty of nice people too…being more focus on the positive vibes…"
Imagine if they, too, took their bad experiences with other models out on you.
Tip #6: Make It a Plan to Drown It Under "X" Positive Reviews
Did you know that our brains weigh a bad experience 3 times heavier than a good one?
This means that you'll need 3 great reviews to counterbalance a negative one.
So, take it as a challenge: set a goal to get yourself 3 excellent reviews the following… days/weeks!
Turn this situation into a personal project and focus on what you can do instead.
Or, you can go overboard and don't stop at 3. Instead, make it a plan to drown this negative review into a sea of great ones.
Tip! Members will believe the good reviews if there are a few bad ones mixed in. Because they tend to get a bit skeptical when a model has only 5-star reviews.
Tip #7: Contact the Member and Ask for a Direct Feedback
A "Waste of time" or "Not what I expected" kind of review doesn't say much, right?
It's like leaving a "Worst experience ever!" review on a fashion brand's website with zero details. You don't write if the product is poor quality, the delivery took too long, you've had a hard time returning a product, you've dealt with a rude customer support agent… Nothing.
See my point?
Instead of stressing out over… nothing, you might want to approach that customer and ask him, politely, what was wrong with the session you've just had.
This way:
you might discover that there have been some technical issues on your side that you weren't even aware of
you get some hints about those particular aspects of your performance that you could improve
A self-confidence model is one that won't avoid asking for direct feedback from her members.
"If the review is confusing or weird, contact the customer who left it, and show genuine interest in the problem they had."
Tip! If there have been issues that were out of your control and you make him aware of that, the member can still edit his review within 24 hours.
The END!
Now you have not 1, not 2, but… 7 ways to cope with a nasty review so that you don't allow it to affect your mood in the next call.
Pick the ones that suit you best and keep them at hand.
Speaking of which: what tip would you put on top of your "emergency list"? Let us know in the comments below!
Photos by Andres Ayrton from Pexels and Moose Photos from Pexels
https://blog.skyprivate.com/wp-content/uploads/2021/10/bad-review-main.jpg
426
640
Diane
http://blog.skyprivate.com/wp-content/uploads/2017/03/skyprivate-pay-per-minute-for-skype-and-phone-4.png
Diane
2021-10-06 13:39:40
2022-08-29 08:36:50
How to Cope With a Bad Review (so it doesn't affect your relationship with other members)