Once we launched our SkyPrivate Mac plugin, we noticed that our FAQ section didn't had a tutorial yet on how to use the plugin, so I've just made it today. 🙂
First, go to your SkyPrivate account in https://accounts.skyprivate.com/ and click on "Download Skype Plugin".
Click in the Apple Mac logo and the download will start immediately.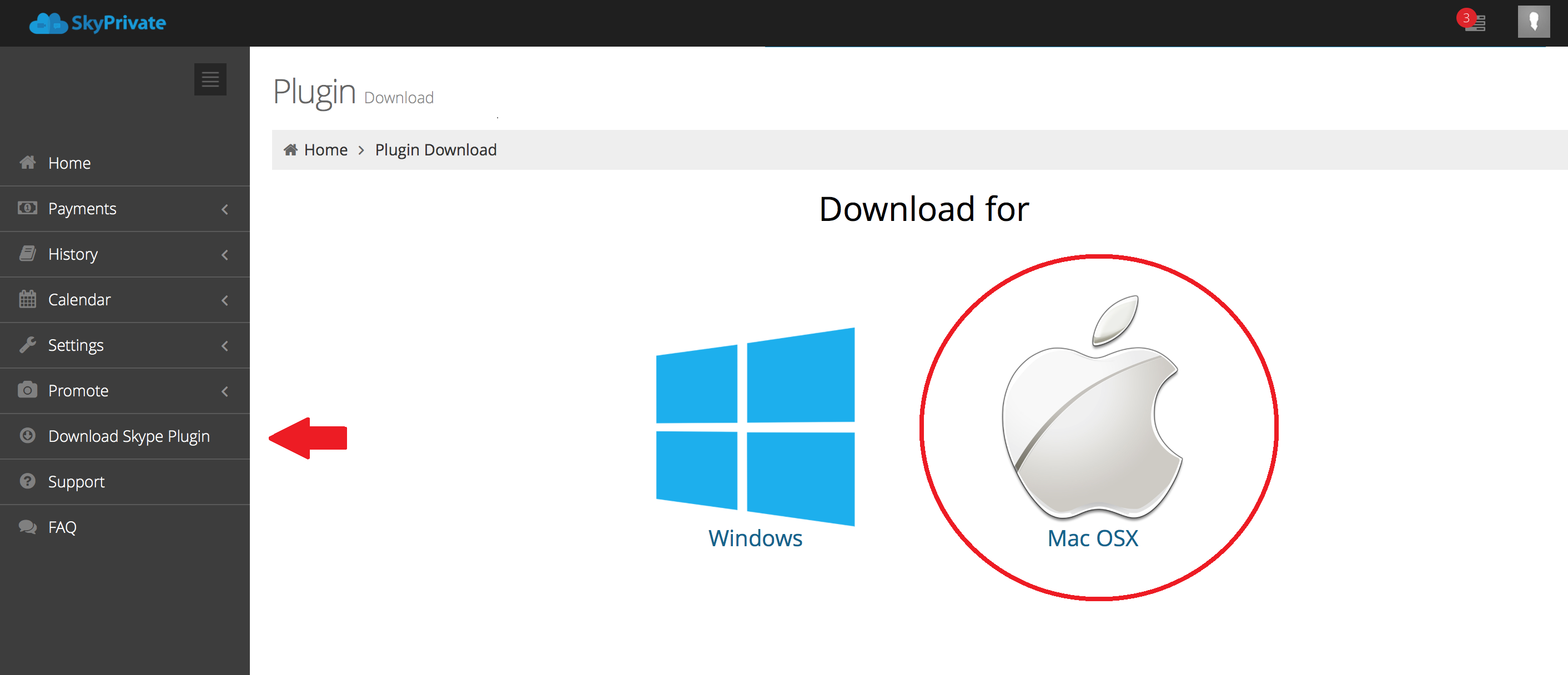 Drag the SkyPrivate App Icon in the Applications folder.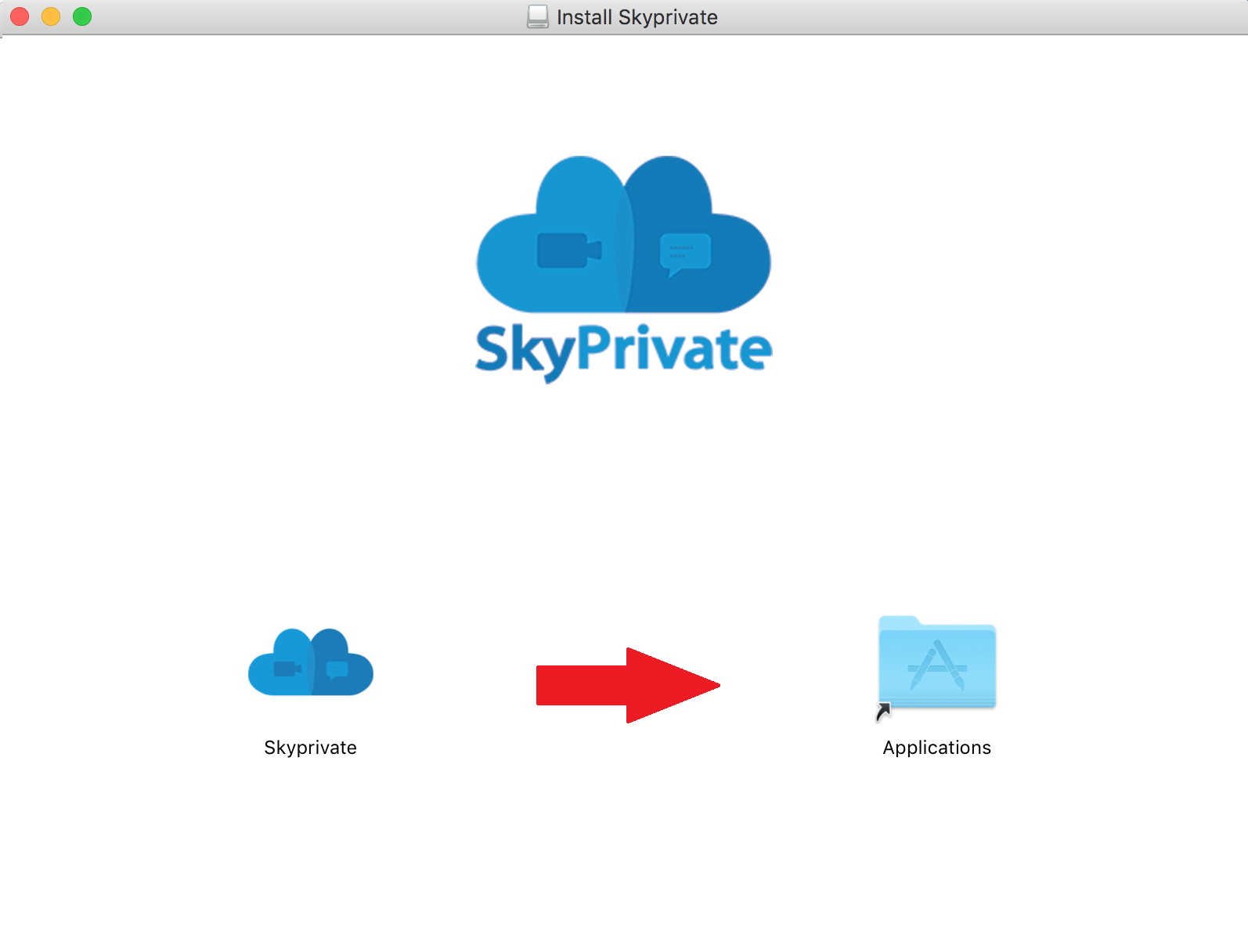 Open the Applications folder and proceed with the installation (double click on it).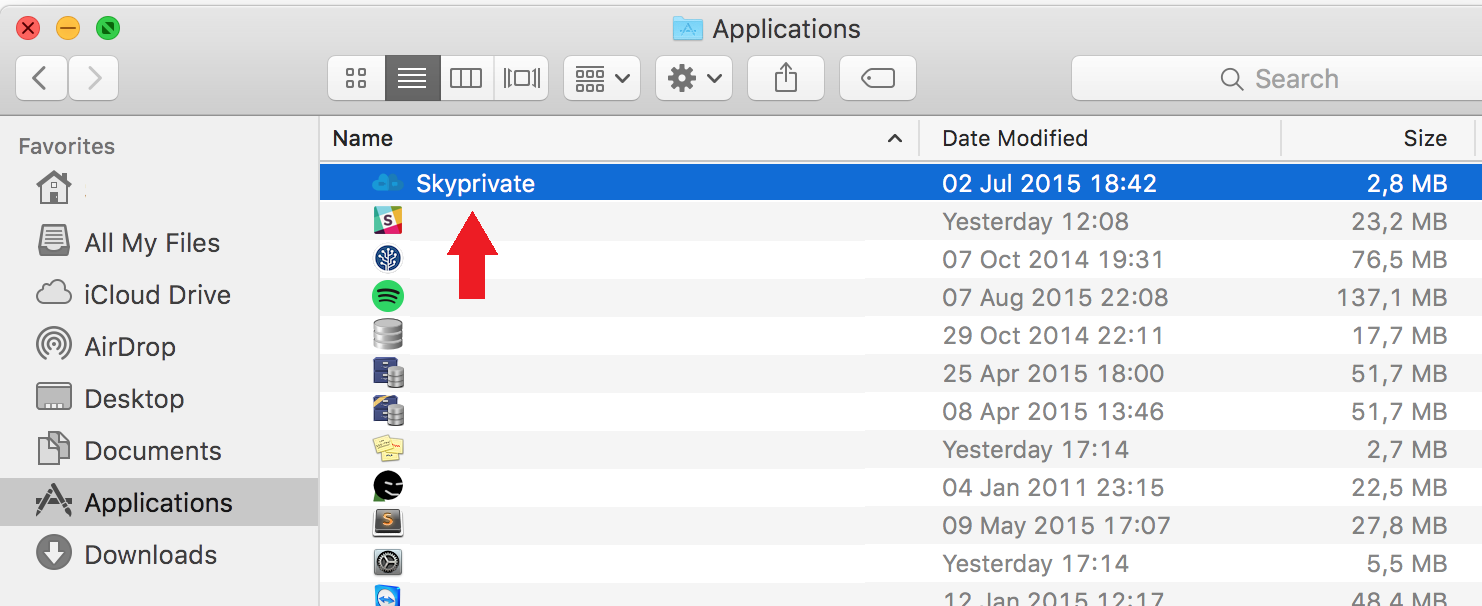 Click on "Open" to accept the installation setup.

After the installation is complete, select to "Allow this application to use Skype" and then click on the OK button.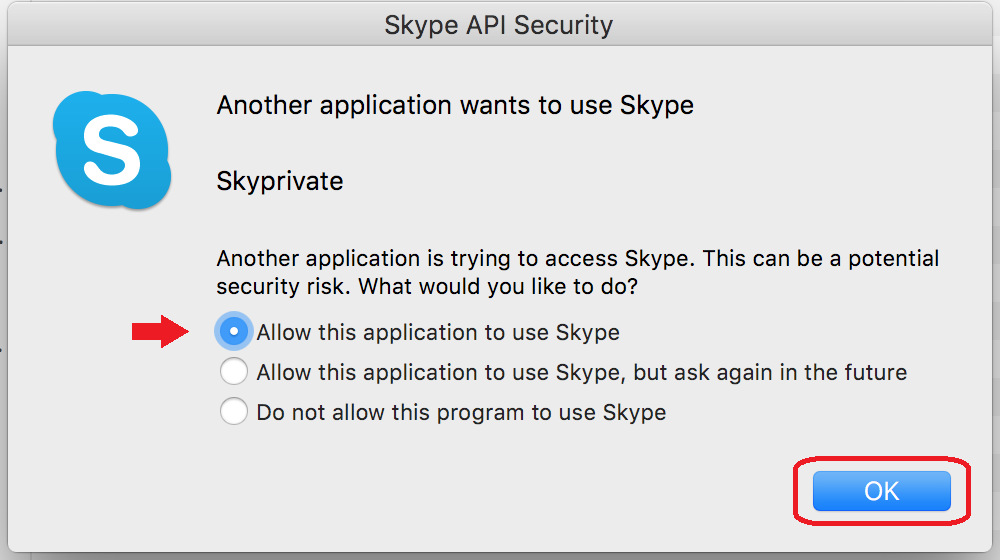 You should see the Plugin running in the menu bar. Make sure that you're also logged into it with your username as shown in the example. Also make sure that your Skype ID is the same as the SkyPrivate Username in order for the plugin to work.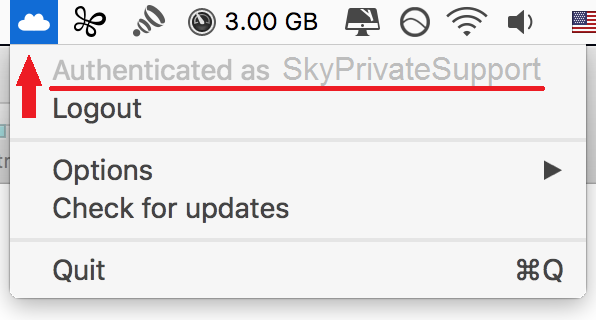 When a member tries to call you, the plugin will show if he is or not a SkyPrivate member and if he is or not able to pay.
Example of a caller who is registered on SkyPrivate and who has money in his account: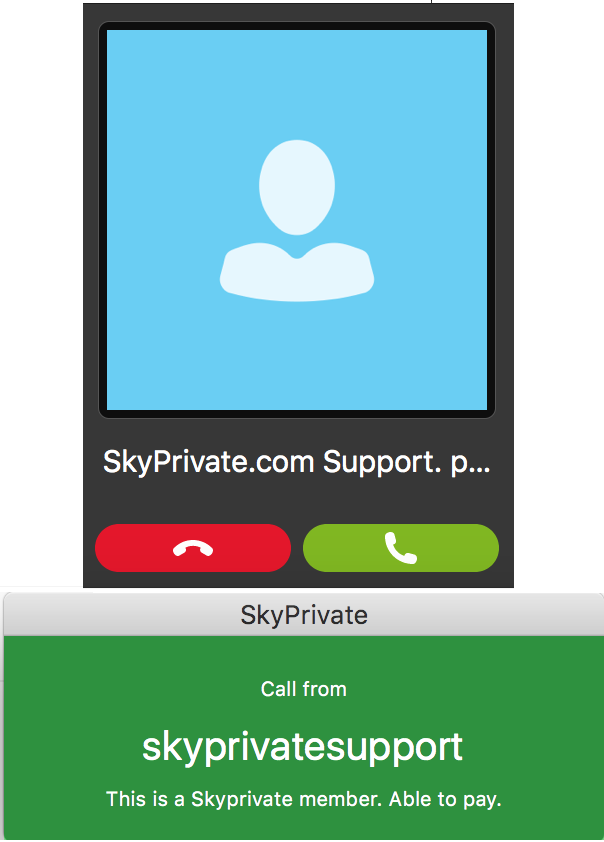 If you're not identity verified yet, the member will need to approve the payment separately. This is what the pop-up message will show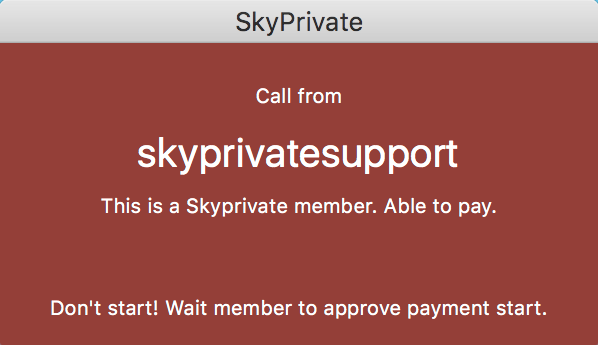 After the payment was approved, you will start to charge him every minute as shown bellow: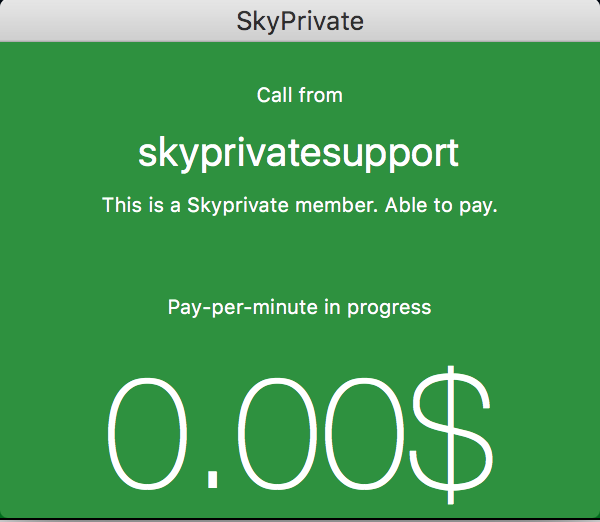 And after one minute (we had the price of $1/min)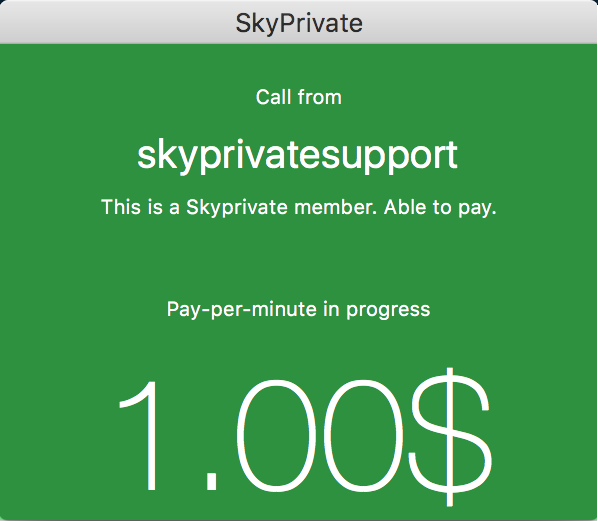 That's how it works. In case you need help with something related, you can look in other questions in the FAQs or e-mail us at support [at] skyprivate [dot] com. You can always add us on Skype at: skyprivatesupport to have a close contact.
Writen by Andy
Follow me on Twitter @Andy_SkyPrivate
Follow SkyPrivate on Twitter @SkyPrivate
http://blog.skyprivate.com/wp-content/uploads/2017/03/skyprivate-pay-per-minute-for-skype-and-phone-4.png
0
0
SkyPrivate Team
http://blog.skyprivate.com/wp-content/uploads/2017/03/skyprivate-pay-per-minute-for-skype-and-phone-4.png
SkyPrivate Team
2015-08-11 17:56:38
2023-07-11 12:04:12
How to install and use the SkyPrivate Mac Plugin