Hi there! Since you are here, you probably already heard about our Pay-Per-Minute plugin and why this is a must-have tool for every cam model. So, if you're ready to give it a go, here are the steps you should follow.
Should you encounter any difficulties along the way, don't forget that we're only a message away. Ready? Let's begin!
Our revolutionary Pay-Per-Minute technology
A plugin is a software component that adds a specific feature to an existing computer program. In our case, the Pay-Per-Minute plugin is added to Skype so you can easily charge anyone who is watching your live shows.
Our Pay-Per-Minute technology enables our users to enjoy Live Skype Shows and only pay for what they watch. If you want to learn more about how the Pay-Per-Minute plugin works and its advantages, you can check out our blog.
Although our plugin is really easy to use, in order for it to work properly, there are a few steps you should follow.
How to set up the Pay-Per-Minute plugin
Your SkyPrivate username and Skype ID should be identical; otherwise, we won't be able to link your accounts. If your Skype ID and SkyPrivate username do not match, we won't be able to connect to your Skype, track incoming callers and charge for shows. We recommend that you use a dedicated Skype account for your SkyPrivate profile. This way it's not only easier for you to set up your account, but it's also safer (since you won't be using your personal Skype ID).
I don't know my Skype ID. What do I do? 
Your Skype ID is the username you created when you first joined Skype.
If you don't know your Skype ID, tap or click on your Skype profile picture and your Skype ID will be displayed on your profile. For more details on how to find out your Skype ID you can also check out our dedicated SkyPrivate Username tutorial.
If you forgot your password and can't sign in on Skype, here's how you can reset it.
You can also find out your Skype ID on SkyPrivate:
1. Go to the main page where you can register a new SkyPrivate account: https://accounts.skyprivate.com/users/register/ and click on "Don't know your Skype ID? Find it here."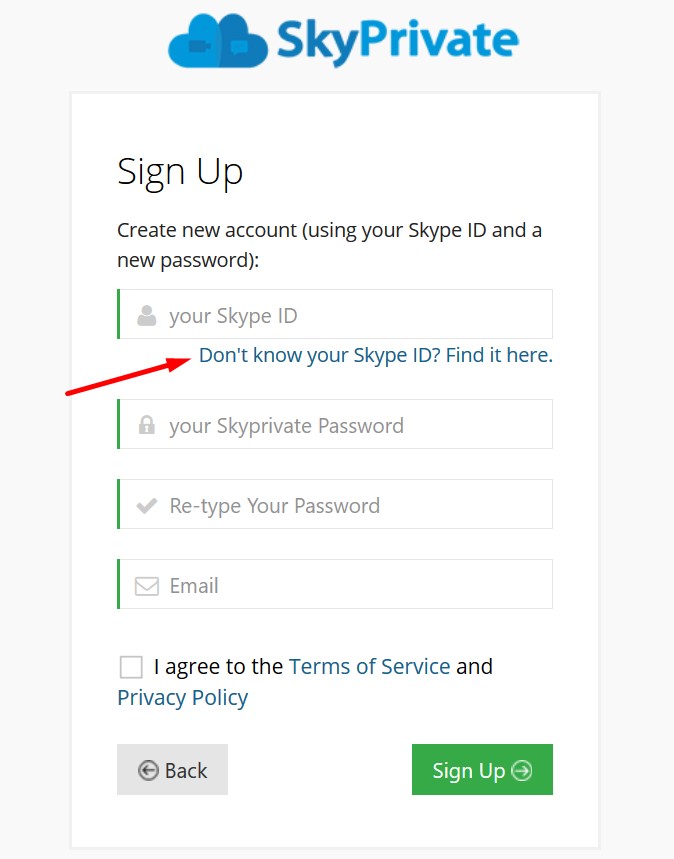 2. Fill in the e-mail address you used to create your Skype account, then click on submit. After doing this, your Skype ID will be auto-filled in the first field of the form.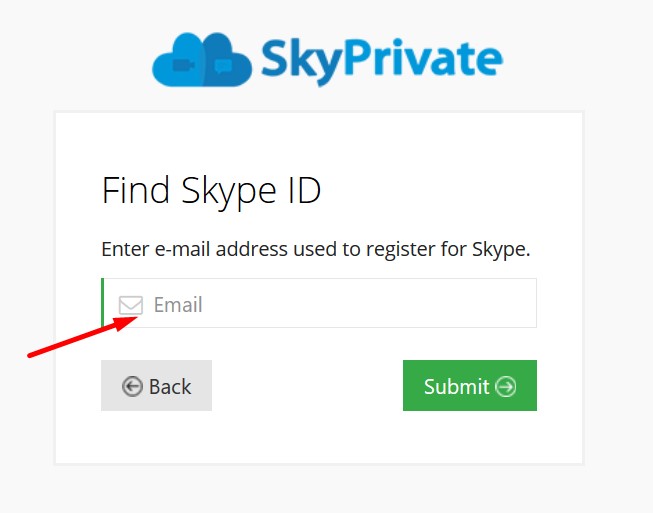 3. Then, you have to log in on Skype for web here: https://web.skype.com/ Enter your Skype email address.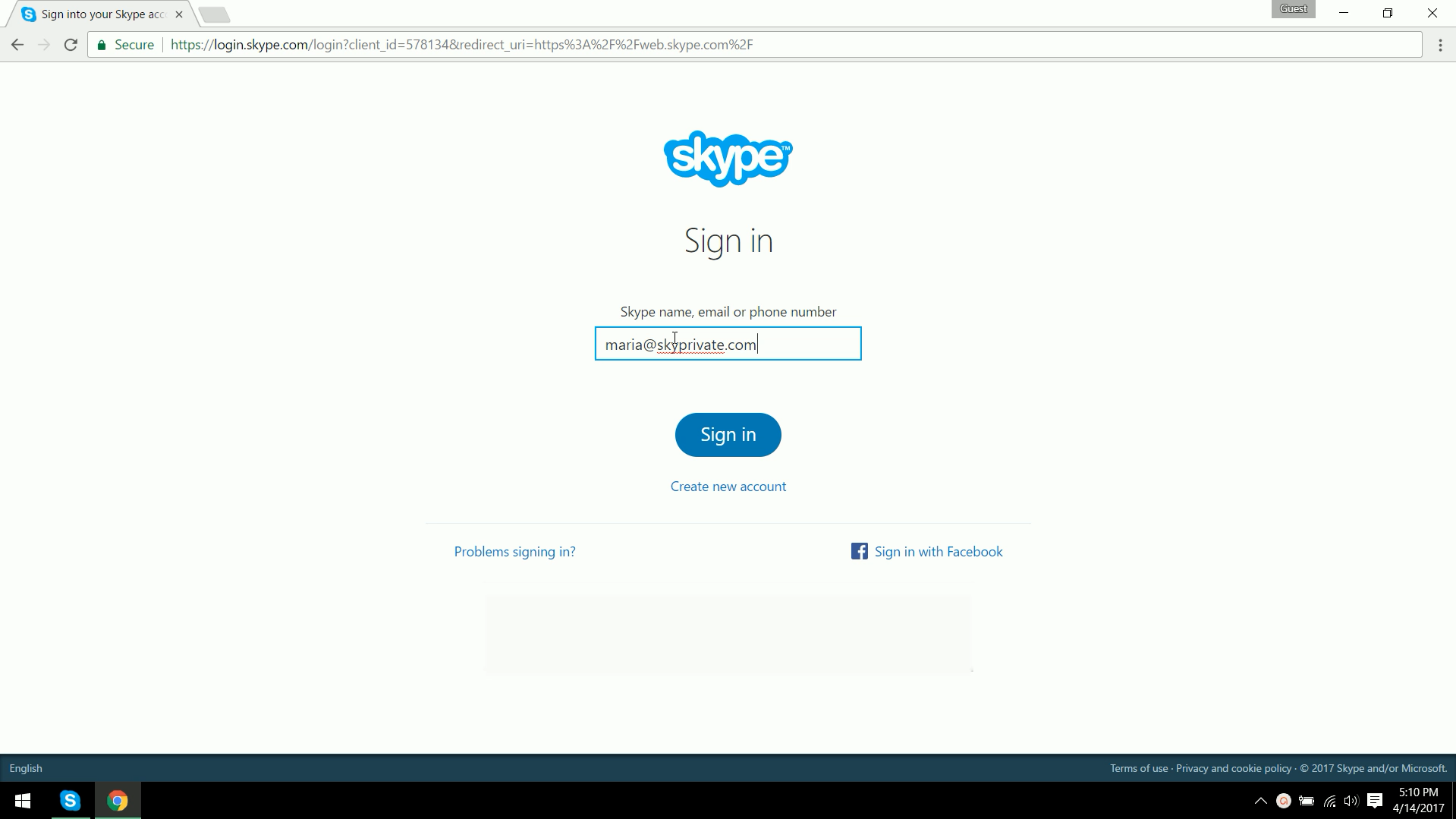 4. And password.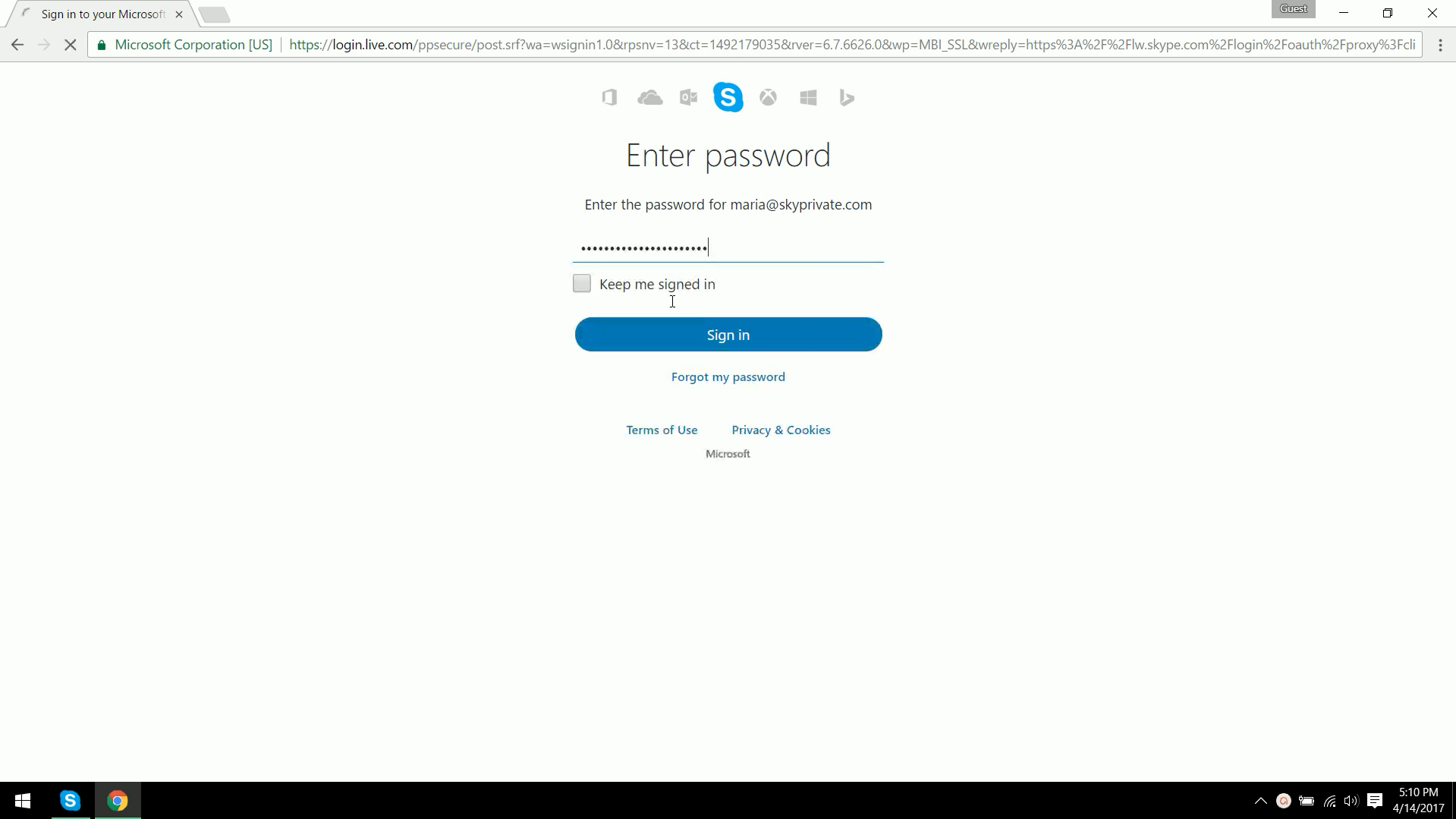 5. Click on your name.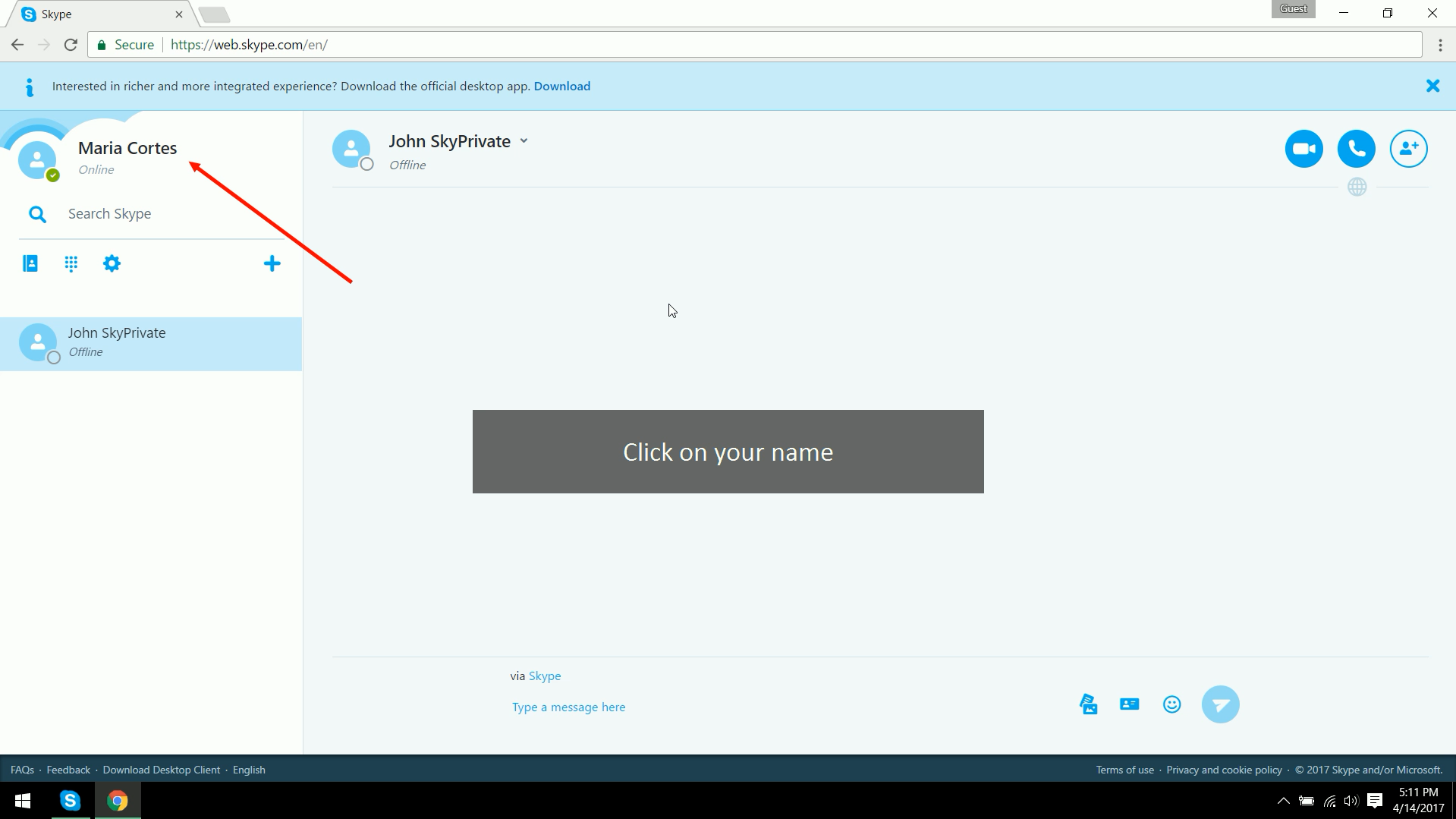 6. You will see your Skype ID. As a note, the part live: is included in your Skype ID, so in the image below, the Skype ID is live:maria_17278.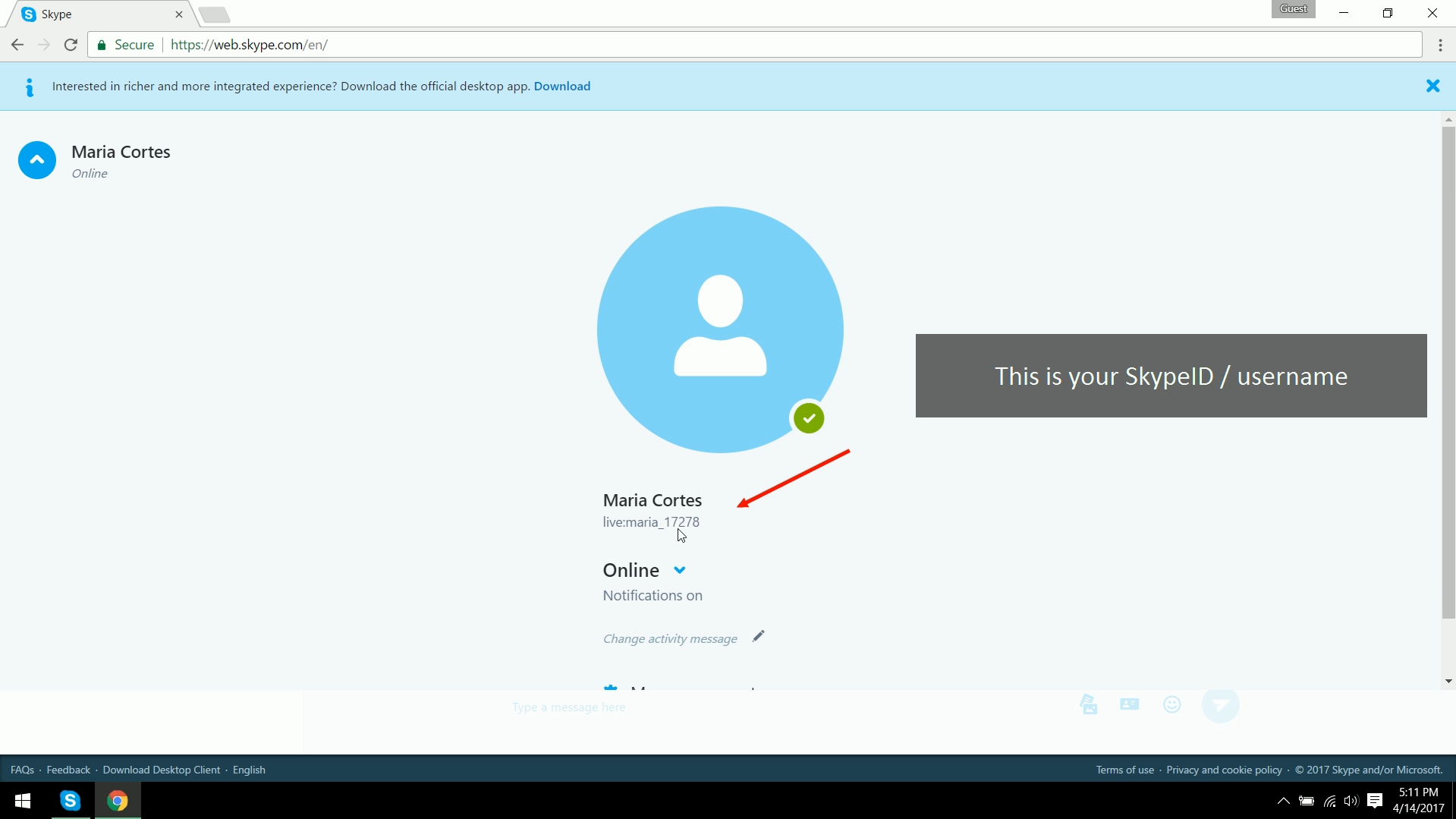 Why you should use the Pay-Per-Minute plugin
There are many advantages to using our Pay-Per-Minute plugin:
It uses Skype, one of the, if not the most popular video-chat app
Secure & private: one reason why we love Skype so much is that it is encrypted. No one will ever eavesdrop on your calls. It's just you and your client
Booking system: our members can book a slot with you and prepay in advance for it. This way, you have a clear overview of your schedule
Multiple payout choices: Payout via Payoneer, Paxum, Bitcoin or bank transfer (for amounts higher than $10 000)
No fees inside: every inside transaction you make is free of charge.
So, are you ready to start earning some $$$?
By using our Pay-Per-Minute plugin, we want to make your experience as enjoyable as possible, so we hope this tutorial will help you get started. If you have any other questions, feel free to reach out to us at support.skyprivate.com.
https://blog.skyprivate.com/wp-content/uploads/2018/10/3.png
1079
1919
Gabriela Tailor
http://blog.skyprivate.com/wp-content/uploads/2017/03/skyprivate-pay-per-minute-for-skype-and-phone-4.png
Gabriela Tailor
2018-10-18 11:20:36
2019-10-23 07:29:57
How the Pay-Per-Minute Plugin Works - Matching the Skype ID with your SkyPrivate Username