We know models want to increase their payout percentage and models know we want to promote our payment system as much as possible. So we cam up with a new feature.
Increase your payout percentage by using Facebook share
 Here is what you need to do
1. Login to your account and go to Promote -> Referrals
You will see two banners, both of them saying that you can make more money. We assume you already used Twitter (if not, here's what you need to do), so we will focus on Facebook. Click on "Connect with Facebook";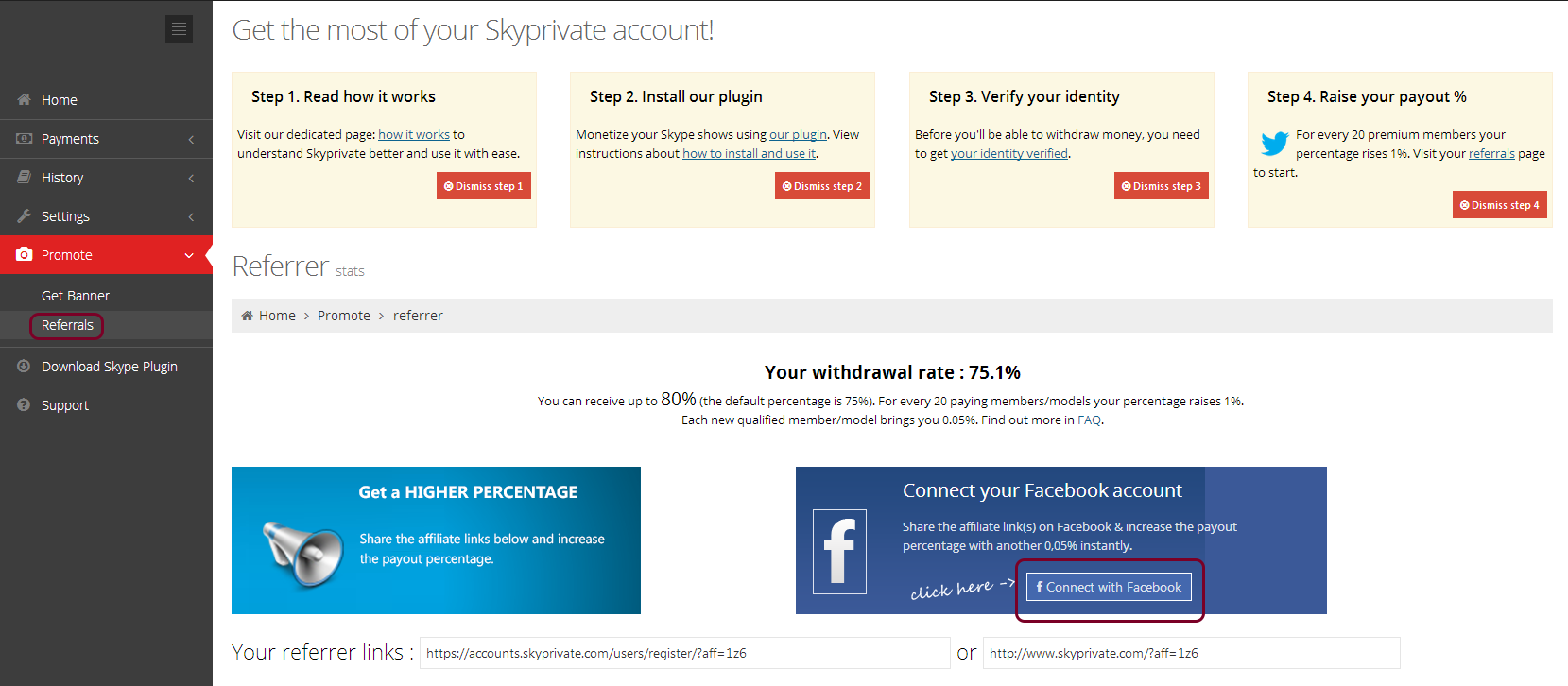 2. Authorize SkyPrivate to access your Facebook account;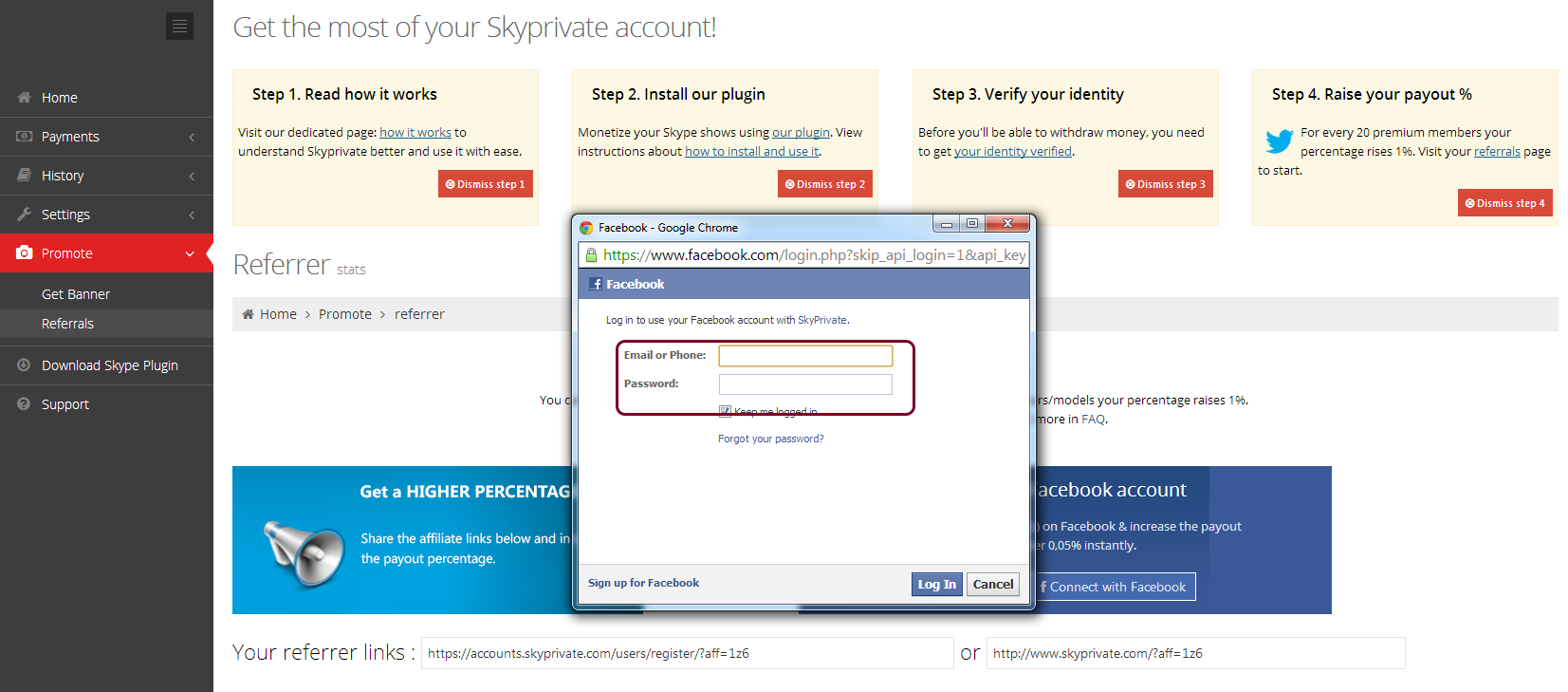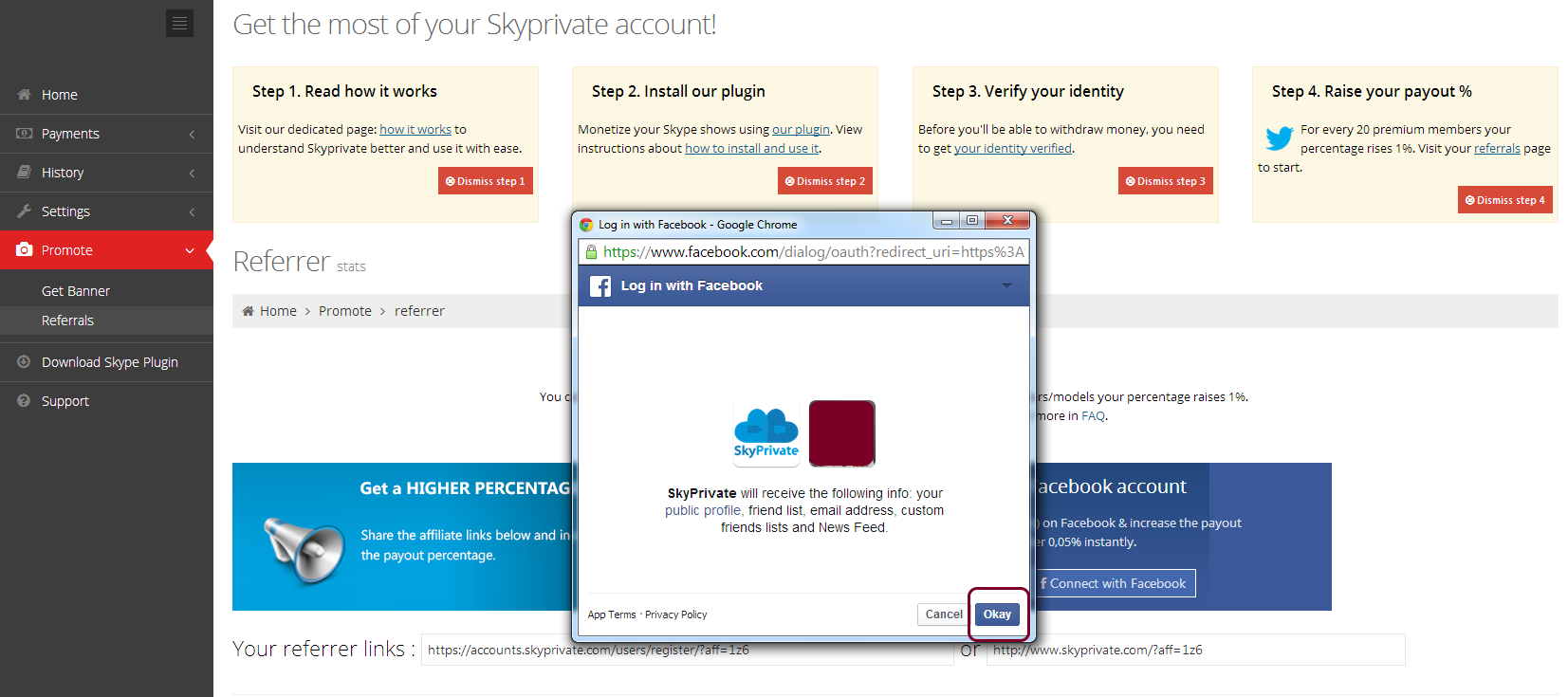 3. Compose the message and share it with your friends;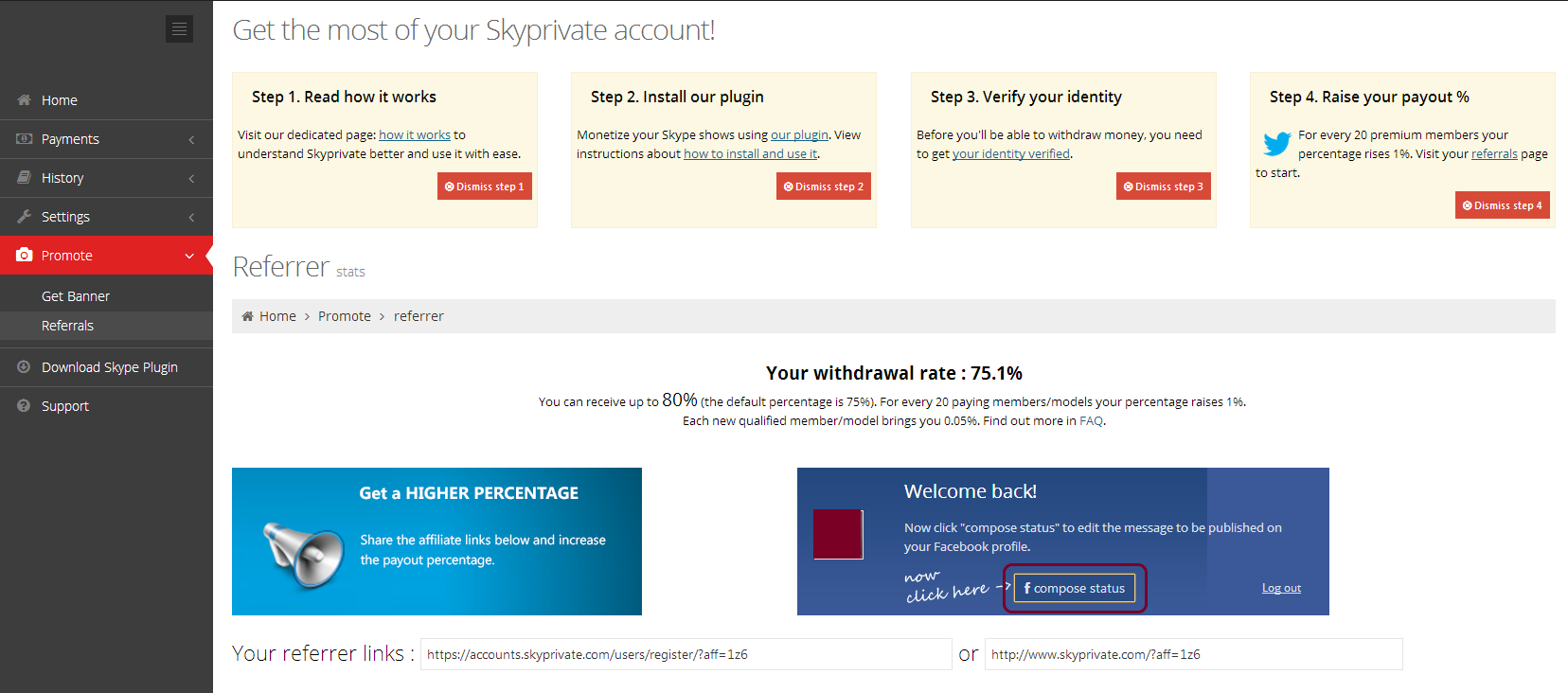 4. Click on "Publish this".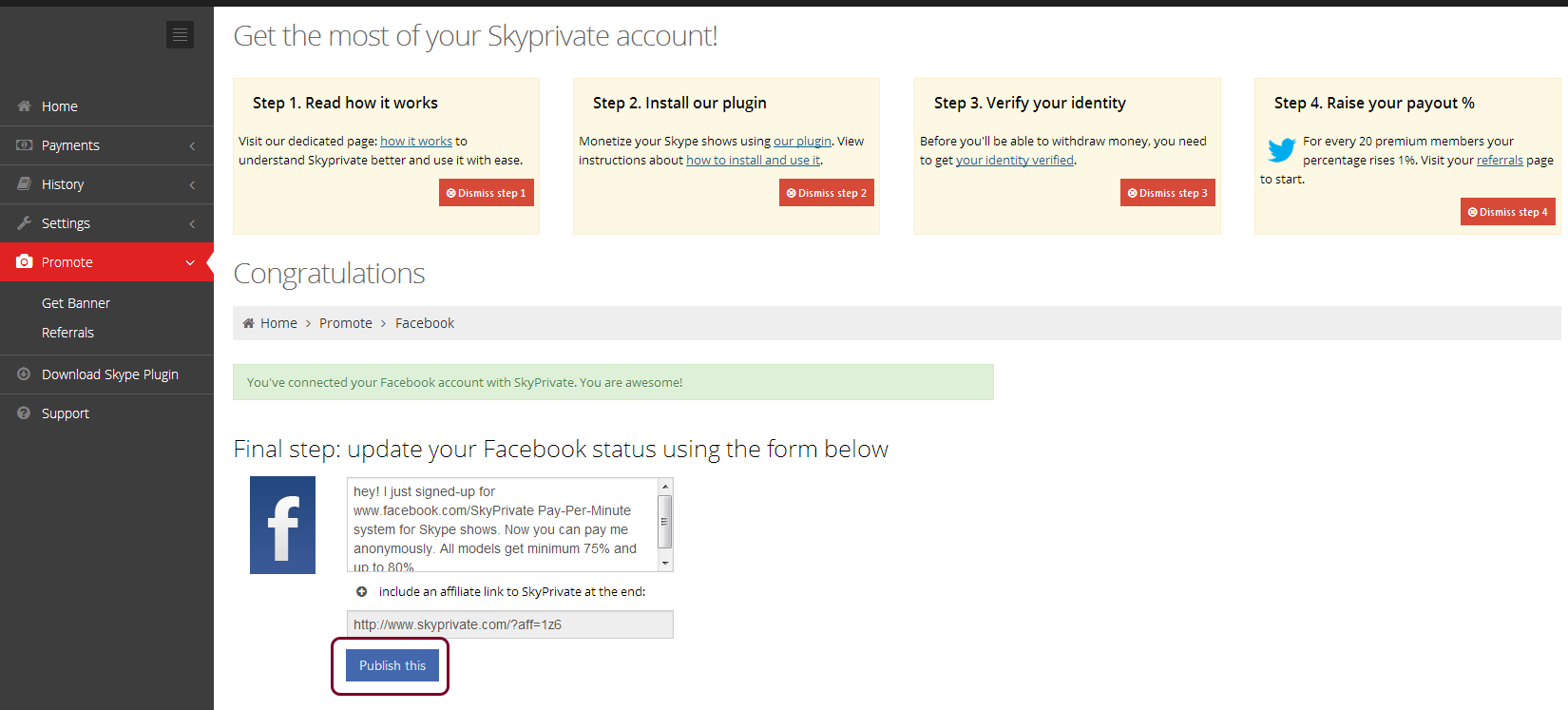 After this last step, you will see your payout increased directly in your account.
What are you waiting for? Login to your account and start making some money!
http://blog.skyprivate.com/wp-content/uploads/2017/03/skyprivate-pay-per-minute-for-skype-and-phone-4.png
0
0
Ashley Miller
http://blog.skyprivate.com/wp-content/uploads/2017/03/skyprivate-pay-per-minute-for-skype-and-phone-4.png
Ashley Miller
2013-10-28 19:14:41
2013-10-29 16:00:01
Facebook share: another easy way to increase your payout percentage