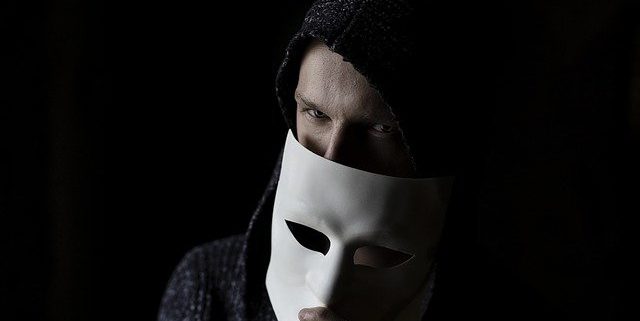 How do you tell a scammer approaching you on Skype from a good-paying SkyPrivate member approaching you on Skype?
Is it the avatar?
Is it the way he approaches you? The type of requests he makes or the "too tempting" offer he tries to seduce you with?
How do you recognize someone trying fraud tricks on you? What are the alarming signs to look out for?
The best answers to such questions come from those SkyPrivates models who've already had some experiences with scammers, right?
One of these "SkyPrivate models" is JessicaLarsen, who's been so kind (and altruistic) as to talk to us about her own experience with scammers.
So, here's an interview with her filled with lots of actionable tips, great advice for you, and personal thoughts on the subject.
SkyPrivate: Jessica, first of all, why SkyPrivate?
JesssicaLarsen: Because I am a 1-on-1 cam girl. This is my… thing, the one that I'm good at and where I get to be the closest to my true self.
And secondly, I just love those really intimate interactions that are possible only on Skype. I want to be able to see the members that I'm with full screen, almost life-sized, and not just in tiny little squares. I want to be able to hear them…
In short, I love this closeness, this level of intimacy, and, of course, why would I hide it: I like the payout here, on SkyPrivate.
Have you ever felt like you were lured into a scam since you've been on SkyPrivate?
There have been 3 such cases. In 2 of them I "smelled" fraud right away and contacted support, but in 1 one case I was so close to getting myself into trouble.
But, again, a question to support, in the live chat, saved my ass.
Could you describe what happened exactly to identify certain patterns of behavior?
Of course! Because I so do not agree with the idea that being scammed is part of some sort of initiation as a cam girl newbie.
And that if it hasn't happened to you yet it will happen and there's nothing you can do to prevent it. You just…. wait to get burned and learn your lesson. Bullshit!
Every model here has the right to know what red flags to watch out for.
And every SkyPrivate model who has had any experience with scammers should share it. So that the rest of the girls learn about the "latest" scamming methods in due time.
That being said, here are my 3 experiences with scamming attempts:
1. Someone from "support" approached me on Skype one day…
… telling me that they were running some sort of "quality analysis" campaign. They wanted to make sure my profile description (including my list of services there) was accurate.
So, he started asking for a custom video where I'd do some of the things listed in my menu: striptease, pussy fingering, boob rubbing…
At first, I was too shocked, didn't know what to think, how to react. Then, it struck me: he was a scammer, trying to fool me into doing a free show for him.
I got really pissed off and dropped a screenshot of our conversation in the support chat. They told me right away that they weren't running such verifications.
2. The second time I almost took the bait…
It was this one guy who called me on Skype and, while we were setting the details for the show, he sent me the link to a video.
It featured a girl whose teasing and outfit he wanted me to get inspired by.
And this time I was this close to giving that link a click!
Luckily, the ".vbs" extension caught my eye (my boyfriend's a back-end developer and I've learned a thing or two from him). And, again, I opened a live chat and asked a question in support. Just to be sure.
It's one of the best decisions I've made, for it proved it was a VBS script that installs malware into your PC, corrupting all files there.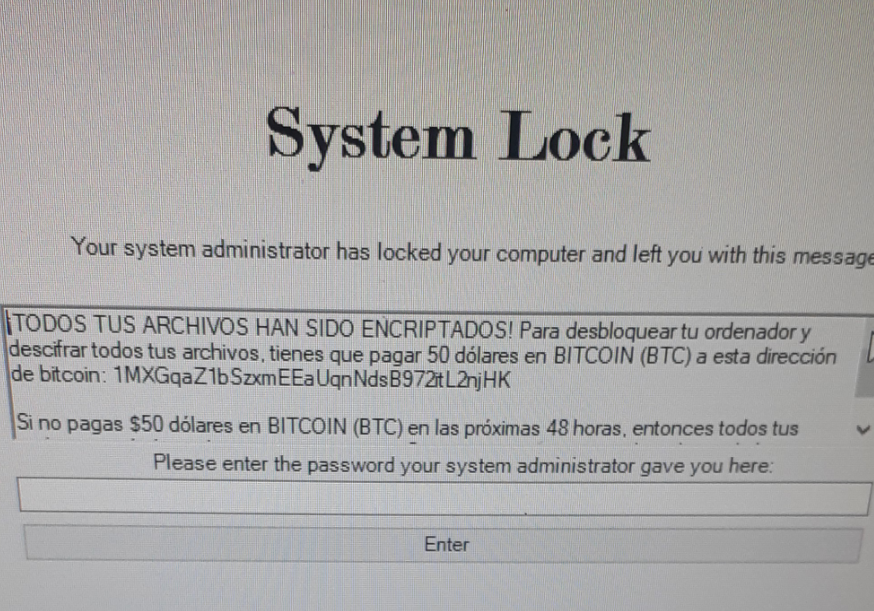 I still get shivers down my spine thinking just how close I was to giving free access to all my files to a scammer! I could have had my pictures, my videos, uploaded all over the internet.
I could have gotten blackmailed…
3. And there was this one time when someone from "Tech"…
… (with the username "Admin") wrote to me on Skype that there was something wrong with the plugin. And that he'd send me an "updated" version to install.
This was quite strange because I had had 3 long calls that day and everything went super smoothly. Again, when in doubt, I contact support, just to double-check my… worries. And so far my intuition hasn't failed me.
There was something about this guy… I can't really say what exactly. Maybe the fact that it seemed unusual to be contacted by someone from tech and not by someone from the customer support team.
Maybe because there was something fishy in the way he approached me (no name, no nothing, just a mysterious "SkyPrivate technical team" signature). And the fact that he almost summoned me to install the new plugin.
Or maybe the fact that I hadn't experienced any problems with the plugin myself.
Anyways, glad I was "overly" paranoid and asked that question to the support team, in the live chat. It proved to be what I suspected: a scam attempt.
Given this, do you agree with the "trust no one" strategy?
Yes, totally. And I don't care how cynical this sounds or how time-consuming it might turn out to be.
If you're the least trusting model on SkyPrivate you're also the least likely to get scammed model on SkyPrivate, too.
Don't you risk putting off every first-time member that gets in touch with you on Skype?
Well, even in real life, you still need to win your partner's trust on your first date, right?
Joke aside, I think I'm being reasonable here: I simply don't offer free shows, free content to anyone. Full stop.
And this weeds out a lot of the time-wasters and potential scammers. I'm not being extra cautious for no reason with any member who gets in touch with me on Skype.
I only get suspicious if he approaches me with… suspicious requests.
Has your personal experience with scammers had any impact on your relationships with your regular members?
Not at all. I don't allow myself to generalize this type of fraudulent behavior.
For there are a lot of good-paying and trustworthy members on SkyPrivate (and some of them are my own regulars). And we, models, cannot allow ourselves to put them all in the same boat.
I refuse to put a stigma on all SkyPrivate members just because there's a minority out there trying to take advantage of my hard work.
If you were to give 3 pieces of advice to the models on SkyPrivate on how to recognize a scammer, what would you advise them?
First of all, whenever someone from "support" contacts you on Skype and asks for a "quick show for verification" — to take off your bra, simulate masturbation or any other kind of explicit content — you should know that he's a scammer.
No one from the SkyPrivate team will ever ask you that!
Secondly, if a member tries to convince you to accept a Paypal payment, cause you'd then get quicker access to your money, know that that's a scam, too.
Not only that it's forbidden to accept payments via PayPal here, on SkyPrivate, but just think about it for a sec: PayPal doesn't accept payments for adult content so, sooner or later, they'll close your account and refund the money to the sender.
And all that after you've already done your own part and put on the Skype show he wanted from you.
And thirdly, whenever you get a "vbs" link just don't click on it. It's a virus.
And what about the 3 best tips on how to avoid getting scammed? 
If it's too good to be true, it most certainly is a scam. Like when a member contacts you on Skype saying he's ready to give you $200 for a 20-minute show if you do this and that.
Never, ever give away personal information (email address, SkyPrivate username, and password, etc.) on Skype.
Always report these scam attempts to support!
Send them screenshots, describe the experience in a few words. Do what you expect other models to do: expose these methods, share your experience, help the SkyPrivate team help you.
Is there anything else you'd like to add, scam-related or not?
Be vigilant, ladies, but don't let this "witch hunt" affect your relationships with your good-paying members!
What about you? Have you had scammers trying any other types of fraud tricks on you?
Let's see some girls-supporting-girls here on SkyPrivate: share your experience(s) in the comments for other models to be aware of!
Image by Sammy-Williams from Pixabay
https://blog.skyprivate.com/wp-content/uploads/2021/09/scamming-methods.jpg
426
640
Diane
http://blog.skyprivate.com/wp-content/uploads/2017/03/skyprivate-pay-per-minute-for-skype-and-phone-4.png
Diane
2021-09-14 10:41:39
2021-09-20 12:02:32
Jessica Larsen on Her Experience with Scammers (plus her best tips on how to recognize them)