The price you think you're worth…
"I'm afraid of overcharging and I'm also afraid of selling things for way too cheap." (source: reddit.com)

I'm not being of much help to you now, am I?

If it makes any difference, this is a dilemma that all the SkyPrivate models have faced at some point:
How do you set your cam girl rates per minute?

How much should you charge for a private cam show?

Will you earn more if you charge the minimum rate?

Is it a rule that, as a newbie, you should charge the minimum rate? 

Is a rise of your cam girl prices alone a guarantee that you'll earn more?
Let's get you the answers.

1. "Do You Think It's Better to Set a Low or High Price?"
A question found on wecamgirls.com that got me thinking.

Because:
lower rates = more calls, right?

but higher rates = less work
… and it's also a signal to members that you value your skills, your time, yourself.
"My experience has been: treat yourself like a luxury commodity and you will become one. " (source: reddit.com)
A better answer here than the standard "charge the minimum rate" or "set the highest price per minute" is:

Go for adequate charging.
Let me explain.

2. Set the Minimum Rate and You'll Attract The Cheap Members
And the rude ones, too.

"My experience: the cheaper your price, the more rude the users are." (source: wecamgirls.com)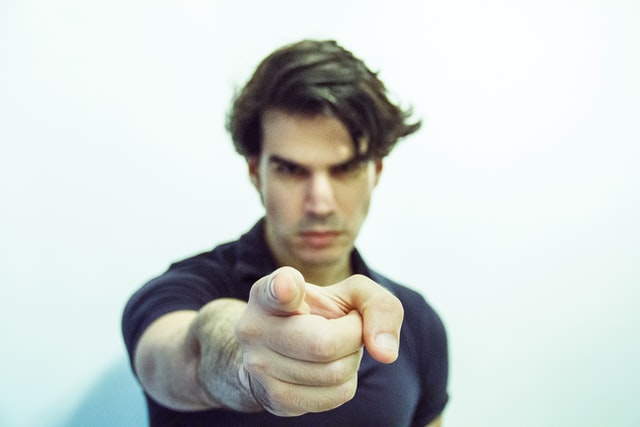 Here are just some of the signals you send out when charging the lowest cam girl prices:
You

're willing to do a lot for just a few bucks (even if it's not included in your "menu")

You

're desperate enough to work more for less (and members "smell" desperation)

You

don't value yourself (why would they?)
"At the moment, I set the minimum rate on all sites because I want to make more $."
Can you see the flaws in this "strategy"?

An efficient strategy would allow you to work smarter, not harder.
3. Price Yourself Higher and You Get Better Customers in the Long Run
Would you build a fanbase of loyal minute men or one of high-paying members?

"It's amazing the time wasters raising your prices eliminates. Finding the confidence to price yourself higher is also a super empowering feeling!" (source: reddit.com)
Just think about it:

If you set 1$/minute for a private cam show, you put your green light ON for… time-wasters. Those members who wouldn't dare "bother" other SkyPrivate models that charge higher rates.

With you, instead, they do dare to get greedy (and rude).

To ask you to be all naked when the session starts so they wouldn't need to pay more for polite conversation and striptease.

Even though your rate is already user-friendly.

Do you want that?

To have to keep up with such types of customers X hours per day? For, your rates are low, so you can't afford to turn on your plugin only now and then.

Instead, a higher rate acts like:
a filter for cheap asses

a

magnet for high-paying customers
Those who're worth keeping in the long run.

The ones with higher standards (and better manners).

4. Cam Girl Rates: "Around How Much Is Fair/Reasonable?"
Start by looking at other SkyPrivate models' profiles and try to figure out what's "adequate".

Tip! Pick 5 models with the same level of experience as yours, a similar menu of services, same category, same rank, etc. Add their prices, and divide the sum by 5. You'll then get the average price that models from your league charge.



Still, it doesn't mean that you should stick to "average".

But what's in a SkyPrivate cam girl's price, more exactly?
Her level of experience

How good she is at entertaining,

engaging with her members

, and

building long-term relationships

with them

The time and money she's invested in improving her skills, her shows (equipment, time invested in attending

webinars

, lingerie, make-up, room decor, English courses, etc.)

Words of wisdom!
Experience without growth

/self-improvement is pretty worthless and doesn't justify higher prices.

Lack of experience

—

compensated by

great people skills, advanced English level, and a good work ethic

—

is not a reason in itself for setting the minimum rate.

Good to know!
Rushing in to raise your rates without first

completing your profile

on SkyPrivate is less effective

You can boost your earnings with

dynamic pricing

: use higher rates on special days (V Day, Christmas…)
5. BONUS! What Happened When Some SkyPrivate Models Raised Their Rates

We've noticed 2 things:
the majority of them earned 69%

more

the majority of them decreased their calls with 66%
And this translates into:

More money with less hustle!
And this is your long-term goal, too, isn't it?

Wrapping Up
Setting the most adequate cam girl rates on SkyPrivate means:
studying other models in your "league"
fighting against the

"If I charge less I'll earn more"

mentality

aligning our rates to your key objective: work smarter not harder
Or "quality over quantity" if we're referring to the type of members you want your rates to attract.

The END!

Now, I strongly encourage you to disagree with me. With all these tips and myth-busters on setting the right price as a SkyPrivate model presented here.

So, let's hear your arguments: what are your thoughts on this topic?

Let's chat right here, in the comments!

https://blog.skyprivate.com/wp-content/uploads/2021/06/price-main.jpg
1280
1920
Diane
http://blog.skyprivate.com/wp-content/uploads/2017/03/skyprivate-pay-per-minute-for-skype-and-phone-4.png
Diane
2021-06-10 12:21:46
2021-06-15 09:21:54
Cam Girl Rates: What Should You Charge as a SkyPrivate Model?