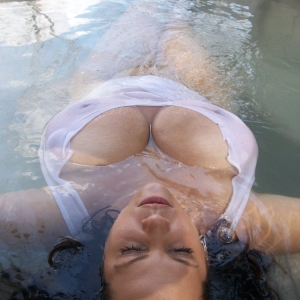 MamaRedHot is a model on SkyPrivate. She's been in the Skype shows industry for some time now, so she decided to write a very detailed and useful article about it. She also mentioned and endorse our payment system.
" Then came along Skyprivate.com! Skyprivate.com, although still in its infantile stage has changed the way I get paid for Skype shows. Skyprivate.com is not affiliated with Skype but works in conjunction with it through its plug-in. In a nutshell, you set up a profile, download the plug-in and set a per minute rate. Guests who visit Skyprivate.com will set up an account with a major credit card and deposit money into their account in order to pay for shows. After they checkout the profiles and choose a model of their liking they can click on a button on your profile page that sends them directly to your Skype. A contact request from someone who found you on Skyprivate.com does not look any different from a regular Skype request so I always ask someone "how they found me". If they say Skyprivate.com then I say great let's go if not then I send them to my Skyprivate.com profile. Now the Skyprivate.com member can video call you and it charges them per minute for the show (see details about how the plug-in works on their FAQ page). For payout from Skyprivate.com you can choose from several options. There are tons more details about Skyprivate.com and if you are interested there are several threads posted and there is also a rep here on Wecamgirls that can answer any questions you may have. Personally I have had nothing but success with them, their rates are fair, and support has been fantastic."
We recommend the entire article on Wecamgirls.com for all the models who are doing Skype shows, especially the ones who are at the beginning.
Thank you, MamaRedHot for all the information and support!
http://blog.skyprivate.com/wp-content/uploads/2017/03/skyprivate-pay-per-minute-for-skype-and-phone-4.png
0
0
Ashley Miller
http://blog.skyprivate.com/wp-content/uploads/2017/03/skyprivate-pay-per-minute-for-skype-and-phone-4.png
Ashley Miller
2013-10-04 18:20:52
2013-10-04 21:27:32
MamaRedHot about SkyPrivate on Wecamgirls.com