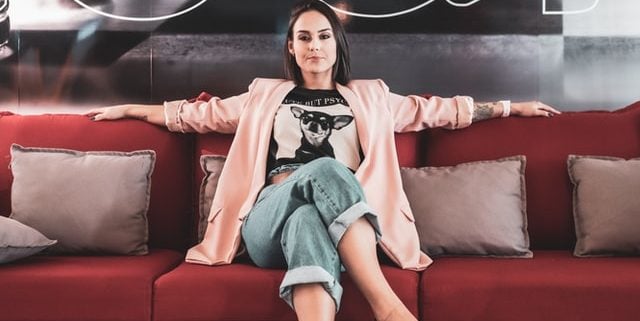 What do they really want?
If you have the answers (not the "answer") to this question, you have a high chance of succeeding as a financial dominatrix.
But if your strategy right now is to regurgitate the same lines you've seen online, you won't stand out from the crowd.
And there is a huge crowd of findommes these days, where competition is fierce…
Knowing what your finsubs want means investing time in:
getting to know them
discovering what triggers them
building and nourishing relationships based on mutual trust
Which is way more than the mere teasing and denial trick.
Now, here are the key ingredients of the recipe that successful FinDommes use to:
grow their relationships with their subs
build up their devotion
1. Take Your Time to Get to Know… Each One of Them
What do they really want?
OK, besides the obvious, which is releasing control and giving away their money.
Why has sub X or sub Y called you on Skype in the first place?
Here, any successful financial domme would tell you that:
Finsubs are different. They crave different things, and it's different approaches that get them going when it comes to financial domination.
You can't afford to guess it: you need to invest time in getting to know them. There's no shortcut here.
"So I just take a pic of me doing the loser sign and call the guys "cash cunts." Erm, no. That's not being a financial dominatrix. That's you being rude." (source: wecamgirls.com )
Does your sub, the one who's just called you on Skype:
want to be encouraged instead of bullied, seduced rather than mocked at?
crave humiliation and get off on having a sexy model be bitchy to him?
feel this one-time urge to be financially dominated: to pay you a tribute and then… off he goes to another findomme?
Or is he interested in getting to know you better and building a long-lasting bond with you?
"Findom isn't a quick fix for cash. Instead, it's a beautiful, well-thought-out art, complete mental manipulation, and control without the sub even realizing you're doing it." (source: dailymail.co.uk )
Financial domination is a fundamentally psychological fetish. There's more that goes into it than just forcing someone to hand you his money.
So, how could you possibly become the best at it if:
you don't know how their minds work around this fetish: what makes them tick?
you just take a tried-and-tested scenario, that you've found on another financial dominatrix's Twitter account, and just force-fit it on all your subs?
Be smarter than that.
They're different, as well as you're different (or at least you should develop a unique style as a financial dominatrix):
Some of them want to pamper you: to offer you the life of a princess
Some of them feel humiliated if the woman they obsess about doesn't demand them to pay their tributes in exchange for her attention
The first step is to become aware of that: your finsubs want to serve you in different ways.
2. Find Your Inner Findomme
Discover and polish your unique style as a Domme. And that goes way beyond looks and specific accessories.
Sure, hot curves and long sexy legs do help, but they complement and do not define your style as a findomme.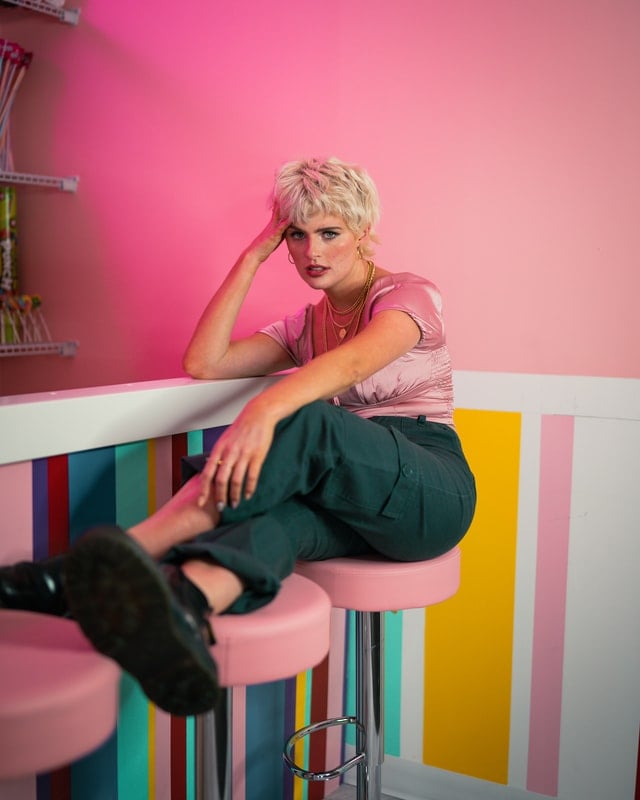 After all, there will always be a financial dominatrix hotter than you.
So, what's your inner findomme like? What's her style?
Is she more of the sensual type? One who'd get what she wants without specifically demanding it?
Is she the "Cruella", "spoiled brat" type, that some subs are looking forward to finding and being controlled by?
Go ahead and do your research. Then, engage in some self-analysis and find your own style of approaching this fetish.
Embrace it and perfect it.
Build your relationship with your subs on top of it: the games you'll come up with, your tone of voice, the words that you'll use, the feelings you'll capture…
"If you simply create a Twitter account, put up a picture of you flipping off the camera, and post "Pay up, piggies!" you will just show potential clients how much you truly do not understand their fetish." (source: ynotcam.com)
In short, if you're planning to regurgitate the cliches you find online, you'll prove to your subs that there's nothing more than that you can offer them in regards to their fetish.
3. Learn to Master the Art of Timing
Now that you know each of your subs' hot points and you've defined your style as a financial dominatrix, you'll want to learn to seize that perfect timing.
To make the well-timed connection between spending and arousal.
When your subs are turned on and ready to spend, all you need is perfect timing to trigger the spending. And that release of endorphins they're craving for.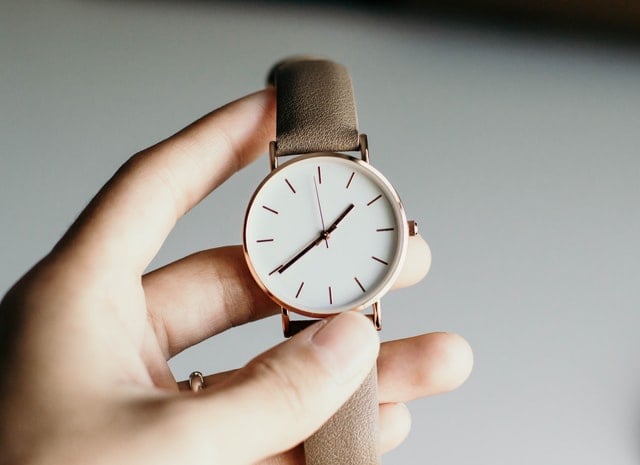 Now, pressing the right buttons, walking him through, building up all that excitement, seizing the right time to trigger the spending does call for:
time: you'll need to invest plenty of it to fully understand your subs
empathy
This is what you'll need to give, in exchange, if you're aiming to build relationships with devoted subs and not simply to connect with one-timers.
4. Praise Good Behavior: Let Them Know When They've Pleased You
Just think about it: men that have this fetish are craving to please you, to spoil you.
That's what keeps them wanting to come up and keep spoiling you.
"If he feels proud to have pleased you, he will want to please you again." (source: wecamgirls.com)
So, go ahead and praise good behavior in your financial subs.
A tactic you'll want to incorporate into your money mistress style if you're aiming at long-lasting relationships, with particularly devoted subs.
In this case, by being sweet you strengthen your control over him and secure his devotion to you.
5. Build Trust With Your Financial Submissives
And trust, mutual trust, is the key ingredient of the recipe for success in this niche.
For maybe you can get away with regurgitating lines and tactics you've seen elsewhere and pretend you understand this fetish.
But not in the long run.
If you want your subs to keep handing you money, "drowning" you in tips on SkyPrivate, you need to win their trust first. Complete trust and total commitment is what your financial subs are craving for.
And how do you build trust?
You prove to them that you validate their kink and accept it. That there's no need for them to feel shameful about it.
You give them your time in exchange for their devotion: custom content, time to cater to their urge to spoil you, time to get to know them better
You do your best to connect with them: financial domination done right is all about the connection between a man with this kink and the woman he worships
The more they trust you, the more intense their devotion to you will be and the stronger your relationship will become.
Pro Tip! Instead of waiting for that big sub… whale, you'll want to focus on nurturing your relationships with your good-paying subs. Building their trust in you and nourishing their devotion will turn out more profitable, in the long run, than looking for that big ONE whale.
The END!
Just curious now: which of these 5 pieces of advice for "wannabe successful findommes" do you find most helpful for you?
Photo: Unsplash

https://blog.skyprivate.com/wp-content/uploads/2021/05/findom-main-2.jpg
360
640
Diane
http://blog.skyprivate.com/wp-content/uploads/2017/03/skyprivate-pay-per-minute-for-skype-and-phone-4.png
Diane
2021-05-25 17:53:45
2021-05-26 11:55:00
How to Succeed as a FinDomme: 5 Ways to Build Long-Term Relationships with Your Subs