ladies,
we read all your conversations.. so, now you can set a minimum balance the members need to have to see your Skype ID. ( https://twitter.com/SkyPrivate/statu…03670905307136 )
So, even if until now only Premium members could see your Skype ID,
some of them funded their account with just $14 > got the "premium" status > contacted you on skype and lost your time.
now your skype ID can be displayed only to members that have a minimum balance of …. you set a minimum USD amount.
set this here : Settings > Public profile > settings & privacy page.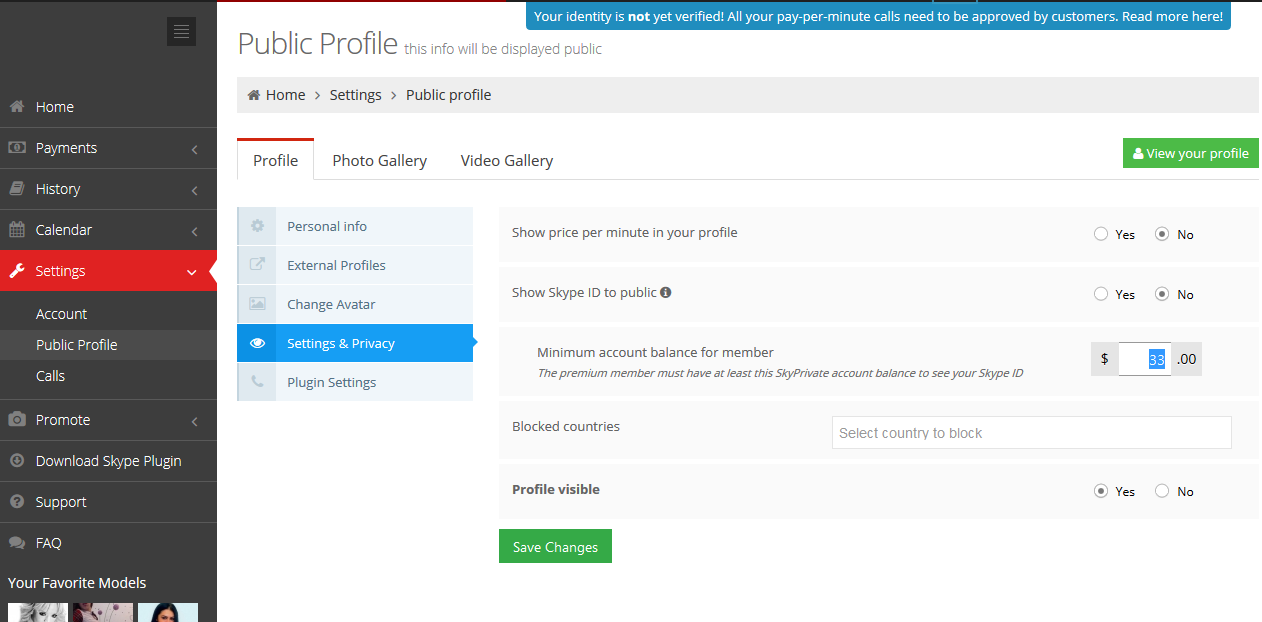 http://blog.skyprivate.com/wp-content/uploads/2017/03/skyprivate-pay-per-minute-for-skype-and-phone-4.png
0
0
SkyPrivate Team
http://blog.skyprivate.com/wp-content/uploads/2017/03/skyprivate-pay-per-minute-for-skype-and-phone-4.png
SkyPrivate Team
2015-04-07 05:54:10
2020-03-30 11:32:31
Do not display your model Skype ID to members with balance lower than...you set the minimum